Double Vision: The Unerring Eye of Art World Avatars Dominique and John de Menil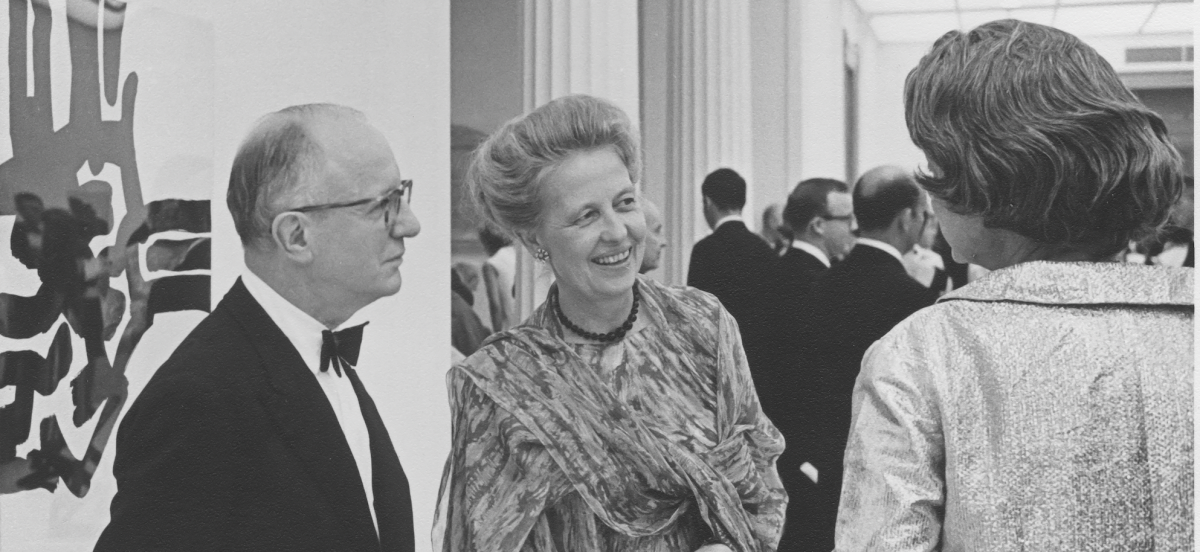 Journalist and editor William Middleton will present Double Vision (Alfred A. Knopf), his biography of celebrated twentieth century art collectors, Dominique and John de Menil.
The Menil couple presented groundbreaking exhibits of art, demonstrated great artistic scholarship, were responsible for the creation of innovative galleries and museums, and worked in support of civil rights. They created an oasis of culture in their Philip Johnson-designed house with everyone from Marlene Dietrich and René Magritte to Andy Warhol and Jasper Johns.
With unprecedented access to family archives, William Middleton traces the couple's history from their ancestors in Normandy and Alsace, to their own early years in France, and their travels in South America before settling in Houston. We see them introduced to the artists in Europe and America whose works they would collect, and we see how, by the 1960s, their collection had grown to include 17,000 paintings, sculptures, drawings, photographs, rare books, and decorative objects.
---
William Middleton is a journalist and editor who has worked in New York and Paris. He has been the Fashion Features Director for Harper's Bazaar and the Paris Bureau Chief for Fairchild Publications, overseeing W Magazine and Women's Wear Daily. He has written for The New York Times, The New York Times Magazine, Vogue, House & Garden, Esquire, Texas Monthly, Travel & Leisure, Departures, and the International Herald Tribune.