Book Launch: Agathe's Summer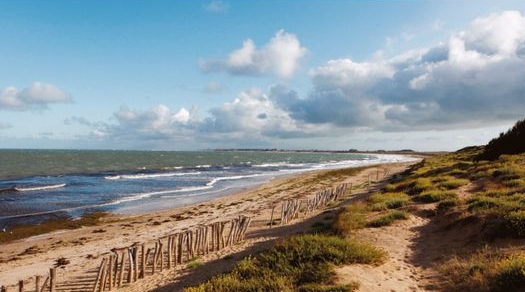 Join Didier Pourquery and Lucinda Karter as they discuss Pourquery's heartwrenching memoir Agathe's Summer just out in the US with Skyhorse publishing, and translated from the French by Karter.
One morning in August of 2007, Agathe, only a few days away from her twenty-third birthday, stopped breathing. Seven years after her death, her father tells her story, based on his notes taken during the last three weeks of her life. He shares not only his sadness and loss, but also the joy that characterized his relationship with his daughter.
At her birth, Agathe's doctors said the average life expectancy for a child born with cystic fibrosis was twenty-five years. Pourquery alternates between an account of Agathe's physical condition and a letter addressed to her after her death. Who was this joyful and straight-talking girl? How did she grow up in the shadow of this looming disease? How was she able to help those around her, even as she faced a certain and early death? Although Agathe's Summer is one father's testimony to the short life of a child grown into a young woman, it is also the story of the love, hope, fear, and joy that speaks to all parents.
In English. Free and open to the public. No RSVP necessary.
---
Didier Pourquery is a journalist and a writer. He is currently co-founder and managing editor of The Conversation France, the francophone operation of the global network The Conversation. He is a graduate of the Institut d'Etudes Politiques of Paris and of the ESSEC Business School. After six years as a free-lance writer and a manager in several international corporations, he became a full time journalist. Didier has a 35 years experience as a reporter, a columnist and an editor in chief for various newspapers and magazines: Libération, La Tribune, Info Matin, Prisma Presse, L'Expansion, Metro, Axel Springer and Le Monde. Before launching The Conversation France he was managing editor for Le Monde daily newspaper. He is the author of 10 books ( essays, non- fiction and a novel ). His latest essay En finir avec l'ironie ? (Robert Lafont) was published in France in April 2018.
Lucinda Karter is the translator of three books and several short stories. She is the director of the French Publishers' Agency in New York.