Blacklisted from Hollywood to Paris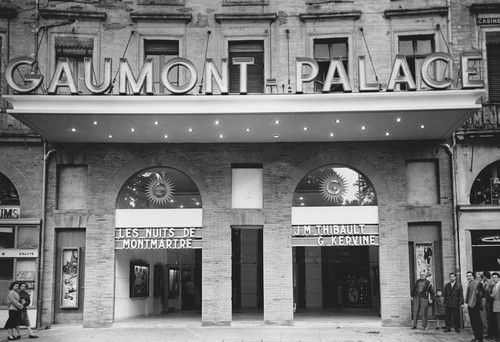 Hollywood has long been criticized for its lack of inclusion of filmmakers, actors, and professionals from diverse cultures and backgrounds. Initiatives to tackle this issue have emerged following the #OscarsSoWhite polemic.
Conversely, one might wonder whether the French film industry, which has a strong tradition of supporting African, Middle-Eastern, Asian and Latino-American cinema, accurately reflects the cultural diversity within its own borders.
Panelists Nina Shaw, Rabah Ameur-Zaïmeche, and Claire Diao consider how the complex and diverging histories of each country have impacted their respective film industries. Moderated by Kamilah Forbes.
Watch this event live via Livestream on Nov. 4 at 7:30pm (EST).
---
Rabah Ameur-Zaïmeche is a writer, director, producer and actor whose five films include Derniers Maquis and Les Chants de Mandrin. He has garnered prizes from the Cannes and Berlin film festivals, as well as the Prix Jean-Vigo. His most recent film, Histoires de Judas, was released in France last year.
Nina Shaw is a founding partner in the entertainment law firm of Del, Shaw, Moonves, Tanaka, Finkelstein & Lezcano. Named to The Hollywood Reporter's "Women in Entertainment Power 100" repeatedly and to Ebony Magazine's 2012 "Most Influential African Americans," she received Essence Magazine's 2016 Black Women in Hollywood Power Award.
Claire Diao is a Franco-Burkinabe cinema journalist (Screen Africa, SoFilm, Bondy Blog, Canal +). Diao is founder of the Quartiers Lointains program, which showcases short films in France, the U.S., and some African countries. Her book on emerging French filmmakers with a multicultural background will be published by Au Diable Vauvert.
Kamilah Forbes is a director/producer and the historic Apollo Theater's executive producer. She was associate director of Raisin in the Sun (2014), among other Broadway shows, and is the recipient of an NAACP Image Award and a Tony. Forbes is a co-founder and artistic director of the urban arts nonprofit Hi-Arts.
This event is part of Festival Albertine 2016. All events are free and open to the public. Seating is limited and available on a first come, first served basis.
Festival Albertine is made possible with major support from The Recanati-Kaplan Foundation, the Ford Foundation, Susannah Hunnewell, Air France, Van Cleef & Arpels, Institut français, and the Center for Ballet and the Arts at New York University. Generous support is provided by Champagne Pommery and The Carlyle.
Festival Albertine Media Partner
Festival Albertine Media Partner