Festival Albertine: Beyond States and Borders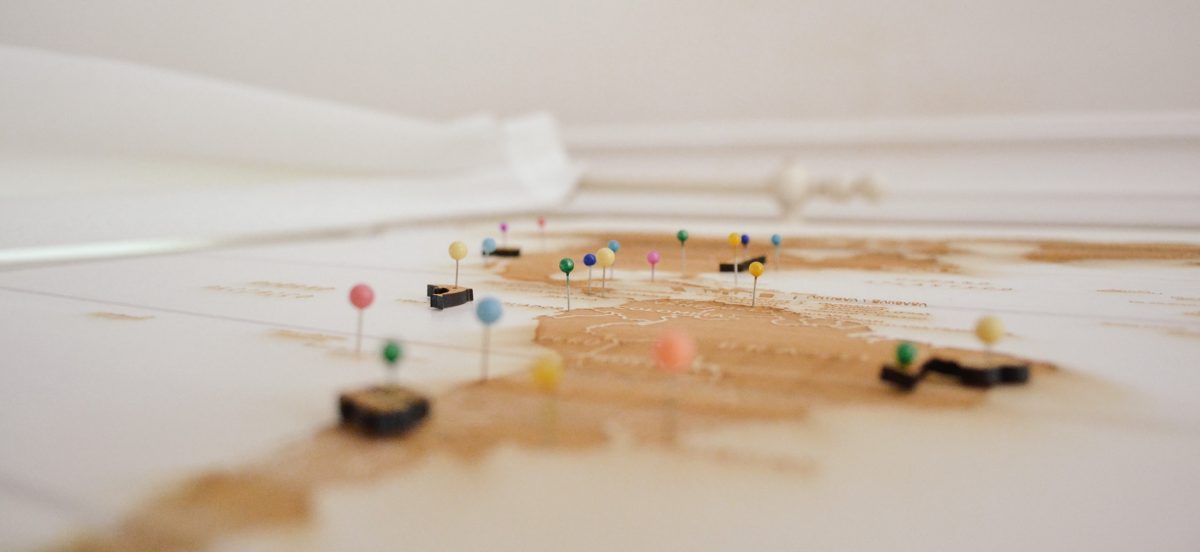 As millions of refugees face increasing scrutiny and are turned away at borders across the world, we will ask basic questions about borders: What are they for? By what right are they created and policed? And how do we live now? Sophia Azeb, Fabienne Brugère, Gauz, Aleksandar Hemon, and Guillaume le Blanc. Moderated by Stephanie DeGooyer.
RSVP is required.
Watch this event live via Livestream on Oct. 30 at 7 pm (EST). 
---
Sophia Azeb is a Provost's Postdoctoral Fellow at the University of Chicago. Her current book project, Another Country: Constellations of Blackness in Afro-Arab Cultural Expression, theorizes translational blackness and Afro-Arab cultural traffic in the twentieth century. Her writing has appeared in the Chimurenga Chronic, The Funambulist, Africa is a Country, and KCET's Artbound. 
Guillaume le Blanc is a French philosopher and writer. He works on the question of exclusion, precariousness, and normality as well as epistemology, philosophy of science, and the dialectic between the normal and pathological. He is the author of Vies ordinaires, vies précaires (Seuil, 2007); L'invisibilité sociale (PUF, 2009), L'Insurrection des vies minuscules (Bayard, 2013). 
Fabienne Brugère is Professor of Philosophy at the University Paris 8 Vincennes-Saint-Denis. A director of the research team on contemporary philosophy, she is a member of the editorial board of the Journal Esprit. Brugère has published Le sexe de la sollicitude; L'éthique du care; La politique de l'individu, and most recently with Guillaume le Blanc, La fin de l'hospitalité.
Stephanie DeGooyer is a Radcliffe fellow at Harvard University and assistant professor of English at Willamette University. She is co-author of The Right to Have Rights (with Alastair Hunt, Lida Maxwell, Samuel Moyn) and is completing a book on naturalization. Her writing has appeared in ELH, Humanity, frieze, The Nation, Los Angeles Review of Books, and Public Books.
Gauz is a photographer, writer, editor of an Ivorian satirical economics newspaper, and the author of the novel Debout-Payé, published in 2014, by "Le Nouvel Attila" on more recently of Camarade Papa.
Aleksandar Hemon is a Bosnian fiction writer, essayist, and critic. His best known novels are Nowhere Man (2002) and The Lazarus Project (2008). He frequently publishes in The New Yorker, and has also written for Esquire, The Paris Review, the Op-Ed page of the New York Times, and the Sarajevo magazine BH Dani.
---
This event is part of Festival Albertine, an annual, five-day event hosted by Albertine Books, the bookshop and cultural center operated by the Cultural Services of the French Embassy in the US. Inaugurated in 2014, Festival Albertine has become a vital summit for discourse between leading French-speaking and American thinkers. Previous curators include Ta-Nehisi Coates, Gloria Steinem and others.
Festival Albertine is made possible with major support from The Recanati-Kaplan Foundation, Susannah Hunnewell, Van Cleef & Arpels, Air France, Institut français, Onassis Foundation USA, Carnegie Corporation of New York, and Emily and James Hamilton. Generous support is provided by Champagne Pommery and Intercontinental New York Barclay. Media Partner: The New York Review of Books.