Bassam Saba & Musicians of the NY Arabic Orchestra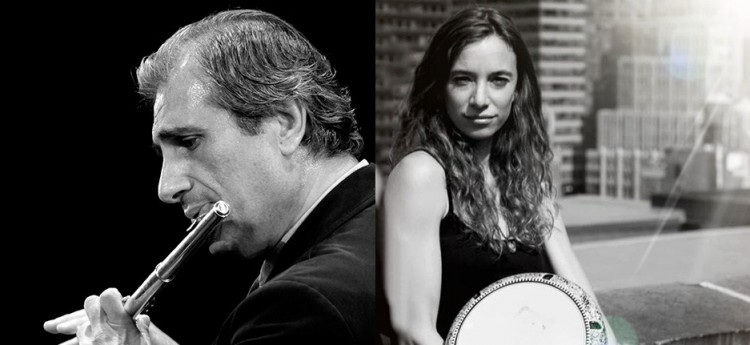 Experience a spellbinding musical afternoon with your little one!
World-renowned educator, composer, and virtuoso oud and nay player Bassam Saba teams up with April Centrone and members of the New York Arabic Orchestra to transform the Cultural Services of the French Embassy's ballroom into a musical haven.
Kids and grown-ups are invited to sit back and embark on a meditative journey through the musical traditions of the Arab world.
Presented in partnership with the Consulate General of Lebanon in New York.
Part of Tilt Kids Festival, a series of adventurous exhibitions, workshops, and performances for families by celebrated French and international artists co-presented by the Cultural Services of the French Embassy and FIAF.
About the Artists
Bassam Saba of Lebanon is a world-renowned virtuoso, multi-instrumentalist, and leading figure of Arabic music. Saba studied nay, oud and violin at the Lebanon National Conservatory and Western Classical Music and Flute Performance in Paris and Moscow. He has toured extensively with Fairouz, as well as Marcel Khalife, Simon Shaheen and Ziad Rahbani. He has collaborated with classical and pop stars such as Yo-Yo Ma, Sting, Alicia Keys and Santana, and jazz icons such as Herbie Hancock and Quincy Jones. Saba, a highly sought-after teacher of Arabic music, co-founded and directs the New York Arabic Orchestra.