Ballet de Lorraine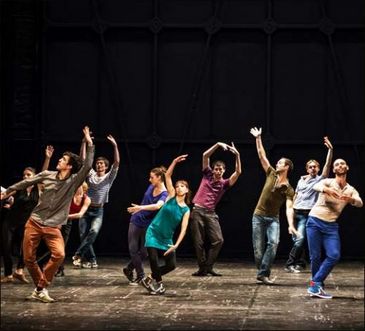 On the occasion of the U.S tour of the Ballet de Lorraine and its presence at the Joyce Theater (Feb 7-12), a Dance Talk with Ballet de Lorraine's Petter Jacobsson and Thomas Caley will take place on Monday, February 13, at 6:30 pm at the Cultural Services of the French Embassy in New York.
Petter Jacobsson and Thomas Caley head the Centre Chorégraphique National (CCN) – Ballet de Lorraine. Together they have choreographed large works for the stage, a musical, installation/performances, and site-specific happenings. The diversity of their projects, which are intentionally hard to classify, derives from an interest in the individuality of each creation. Together with moderator Irene Hultman, they will discuss their past and present work as an introduction to their approach to dance-making as well as leadership.
The talk will continue with the focus on their direction of the National Choreographic Center-Ballet de Lorraine and large organizations for dance creation and repertory can continue to develop.
---
After acquiring the CCN title in 1999, the CCN – Ballet de Lorraine has dedicated itself to supporting contemporary choreographic creation. As of July 2011 the organization has been led by the General and Artistic direction of choreographer Petter Jacobsson.
The CCN – Ballet de Lorraine and its company of 26 dancers is one of the most important companies working in Europe, performing contemporary creations while retaining and programming a rich and extensive repertory, spanning our modern history, made up of works by some of our generations most highly regarded choreographers.
The CCN functions as an art center and venue for multiple possibilities in the fields of research, experimentation and artistic creation. It is a platform open to many different disciplines, a space where the many visions of contemporary dance may meet. In these artistic pursuits, Peter Jacobsson is joined by Thomas Caley, choreographer and coordinator of research.