Bake Like a French Pastry Chef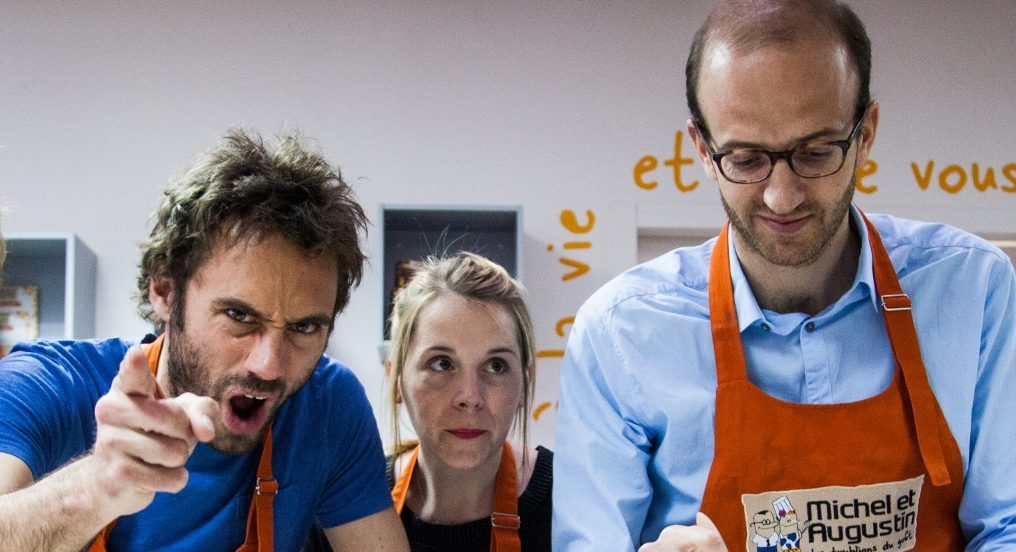 Join Augustin and his tribe as they teach us how to make pâte sucrée with 5 simple ingredients and lead an open discussion on all things pastry!
Ever wondered how croissants get their flaky layers? Is making a tart a total mystery? Look no further. Bake Like a French Pastry Chef, a new book by Parisian cookie masters Michel and Augustin, holds the answers to all your pastry queries!
Michel de Rovira and Augustin Paluel-Marmont launched their own entrepreneurial adventure, Michel et Augustin, starting with little shortbread cookies in 2004. Since then, everyone who has joined their tribe has aspired to master the fundamentals of French pastry – and this guide has everything they learned along the way. With over 700 diagrams, photos, illustrations and words of encouragement, you are never alone in your pastry pursuits!
In English. Free with RSVP here.