Bagatelle, A Princely Residence in Paris: a conversation with Nicolas Cattelain and Charlotte Vignon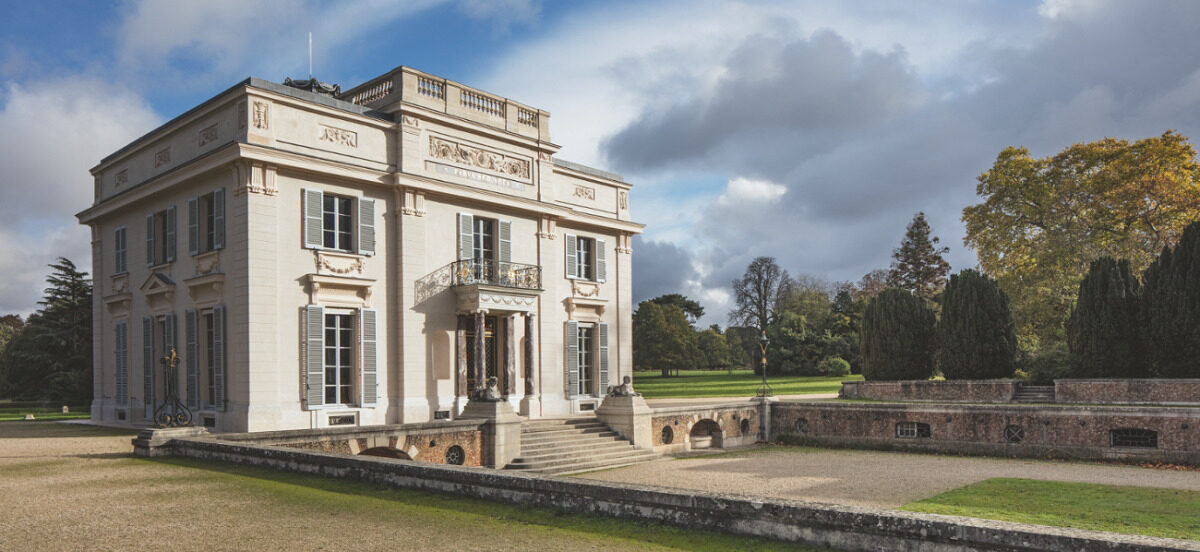 On Saturday, December 2 at 3pm, join Nicolas Cattelain and Charlotte Vignon as they discuss Cattelain's new book, Bagatelle A Princely Residence in Paris, and take us on an unprecedented tour of the history, art, and gardens of Château de Bagatelle, the Parisian getaway villa of kings and royal family members.
In 1775, the Comte d'Artois, brother of Louis XVI and future King Charles X, purchased the Bagatelle estate in the Bois de Boulogne on the outskirts of Paris. The sumptuous château he constructed there—designed by François-Joseph Bélanger and modeled on a neo-Palladian villa—along with its picturesque gardens were lauded by prestigious European and American visitors, including Thomas Jefferson.
Spared by the Revolution, Bagatelle became the setting for many important moments in European history and was acquired by the city of Paris in 1905. While the park with its magnificent rose garden remained open, the Mansart Foundation, with a team of experts, are overseeing an extensive renovation of the château to restore the architectural jewel to its former glory.
The conversation will be in English. This event is free and open to the public with RSVP.
The photography of Bagatelle A Princely Residence in Paris were taken by Bruno Ehrs, an award-winning Swedish photographer whose work has been published in Jacques Garcia: A Sicilian Dream, A Day at Château de Vaux-le-Vicomte; and Chaumet: Parisian Jeweler Since 1780, among many other works, all published by Flammarion.
Philanthropist and art collector Nicolas Cattelain worked in finance before dedicating himself to art, history, and heritage. He is involved with many international museums and is chairman of the Fondation du Château de Bagatelle.
A former Director of the French National Museum of Ceramic (Sèvres), Charlotte Vignon was previously Curator of Decorative Arts at The Frick Collection for more than 10 years.  In addition to writing the catalogues for many exhibitions, and numerous articles and essays on European decorative arts and the history of the art market and collecting in the United States, Vignon is also the author of Duveen Brothers and the Market for Decorative Arts, 1880−1940, as well as Gouthière's Candelabras, with Edmund de Waal, both published in 2019.
©Bruno Ehrs