Arthur Rimbaud's The Drunken Boat: Mark Polizzotti and Edmund White in conversation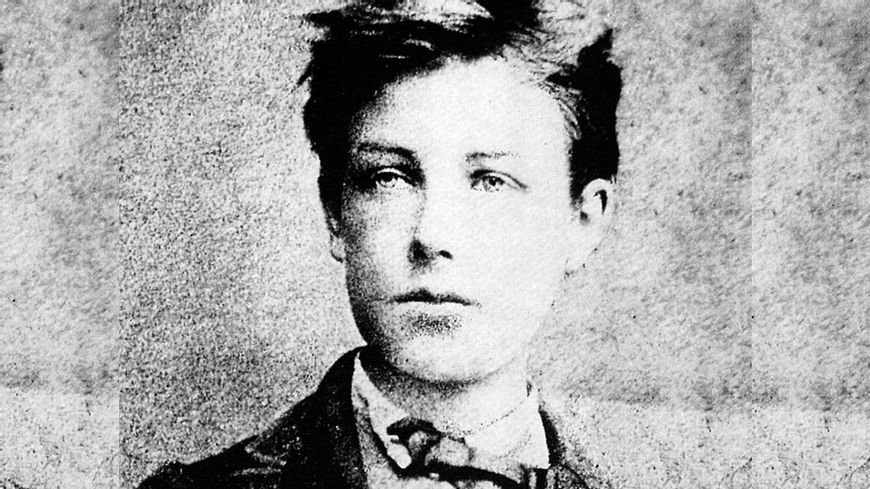 Join Mark Polizzotti and Edmund White for a discussion on the new translation of the best-known early work of legendary poet Arthur Rimbaud.
Prodigy and rebel, Arthur Rimbaud is a modern literature legend. By the age of twenty, Rimbaud wrote a series of poems that are not only masterpieces in themselves, but also that forever transformed the very idea of poetry. His brief yet brilliant career continues to inspire many contemporary artists, such as Henry Miller, Jim Morrison, Bob Dylan, and Patti Smith among many other.
In this essential volume, renowned translator Mark Polizzotti offers authoritative and inspired new versions of Rimbaud's major poems and letters–including a generous selection of Illuminations and the entirety of his lacerating confession A Season in Hell—capturing not only the meaning, but also the daredevil attitudes and incantatory rhythms that make Rimbaud's works among the most perpetually modern of his or any other generation.
This event will take place in person at the bookstore, the conversation will be in English. It is free with RSVP. Click here to receive your tickets.
MARK POLIZZOTTI is a biographer, critic, translator, editor, and poet. He received an Award for Literature from the American Academy of Arts & Letters in 2016 and was made a Chevalier of the Ordre des Arts et des Lettres by the French Ministry of Culture. He has translated over fifty French books by authors such as Patrick Modiano, Gustave Flaubert, Marguerite Duras, Raymond Roussel, André Breton, and Jean Echenoz. He currently directs the publications program at the Metropolitan Museum of Art in New York.
EDMUND WHITE is an American novelist, memoirist, and an essayist on literary and social topics. A legendary figure of queer literature, he has written thirteen works of fiction, including his amalgamation of Heian Japan in The Tale of Genji and contemporary life on Fire Island, Forgetting Elena (1973), Nocturnes for the King of Naples (1978), and an autobiographical trilogy, A Boy's Own Story (1982), The Beautiful Room Is Empty (1988), and The Farewell Symphony (1997). In 2000, he published The Married Man, about life in France and the US with a lover dying of AIDS. In Jack Holmes and his Friend (2012), he took up the subject of a lifelong friendship between a straight man and a gay man. In Hotel de Dream (2007), which White considers his best book, he looks at gay life in New York in the late 19th century.
White is not only known as a novelist whose work has been widely praised by such writers as Vladimir Nabokov and Susan Sontag, he is also an influential cultural critic. Urbane, knowing, and sophisticated, he has chronicled gay life in the seventies through the nineties with wit, insight, and compassion. His travelogue States of Desire: Travels in Gay America (1980) remains a classic if insouciant (and now poignant) look at gay life at a particular cultural moment just before the onslaught of AIDS (it was recently re-issued with a new forward and postface). His pioneering book, The Joy of Gay Sex: An Intimate Guide for Gay Men to the Pleasures of a Gay Life (1977), written with Dr. Charles Silverstein, introduced millions, gay and straight and curious alike, to a brave new world of sexual practices and lifestyle.
As a biographer, Edmund White has written a monumental biography of the French novelist and playwright Jean Genet (Genet, 1993) and short biographies of Marcel Proust (Marcel Proust: A Life, 1998) and the poet Arthur Rimbaud (Rimbaud: The Double Life of a Rebel, 2008). White's other nonfiction includes City Boy (2009); The Flâneur (2000); Inside a Pearl (2014), about his years in Paris; and The Unpunished Vice (2018), about his life as a reader; among other memoirs. He is also a playwright.