Arcadias: A Conversation with Emmanuelle Bayamack-Tam and Lauren Groff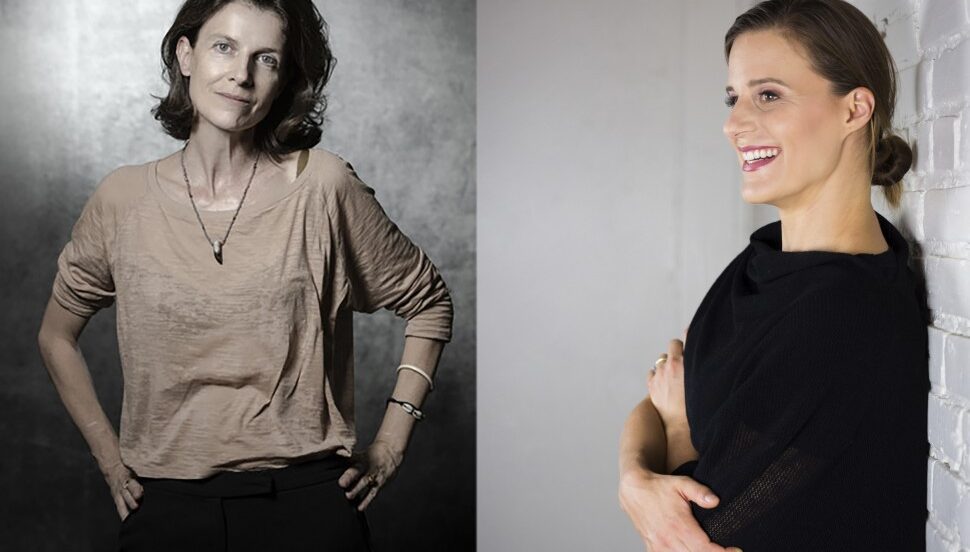 Join the Cultural Services of the French Embassy and Emory University for Ideas and Ideals: Strong Female Voices, a monthly online gathering exploring how we redefine power, consent, and submission.
Emmanuelle Bayamack-Tam makes her English-language debut with Arcadia (trans. by Ruth Diver, Seven Stories Press), a mind-blowing manifesto for the abolition of sexual, geographical, and even literary frontiers… At the tender age of six, Farah moves into a community in harmony with nature. Its spiritual leader preaches equality, non-violence, anti-speciesism, and uninhibited desire for all, regardless of gender, age, looks, or ability. At fifteen, Farah learns she is intersex, and begins to explore her own desires beyond the confines of gender. What, Farah asks, is a man or a woman? What does it mean to be part of a community? What is utopia when there are refugees seeking shelter who cannot enter?
Lauren Groff is the author of another Arcadia, this one set in the fields and forests of western New York State in the late 1960s. Several dozen idealists set out to live off the land, founding a commune centered on the grounds of a decaying mansion. Arcadia follows a lyrical, rollicking, tragic, and exquisite utopian dream from its hopeful start through its heyday and beyond.
As their characters subvert contemporary conceptions of normative sexuality, capitalist culture, and environmental destruction, our speakers ponder whether utopias are doomed by definition. They'll ask what kind of dreams can be fathomed, what borders redefined what bounds or relations amended. Moderated by Katy Waldman.
In English. Free. RSVP here.
---
Emmanuelle Bayamack-Tam has published twelve novels, three under the pseudonym Rebecca Lighieri, and two plays with P.O.L (France). She is a founding member of the interdisciplinary association Autres et Pareils and co-director of Éditions Contre-Pied. Arcadia won the Prix du Livre Inter and was shortlisted for the Prix Femina, Prix Médicis, and Prix de Flore. Arcadia is translated from the French by Ruth Diver and published in the US by Seven Stories Press.
Lauren Groff is the author of The Monsters of Templeton (Hachette), Delicate Edible Birds (Hachette), and Arcadia (Hyperion Books), a New York Times Notable Book, winner of the Medici Book Club Prize, and finalist for the L.A. Times Book Award. Her novel, Fates and Furies (Riverhead Books), was a finalist for the National Book Award in Fiction, the National Book Critics Circle Award, the Kirkus Award and was a New York Times Notable book and bestseller. Her Florida (Riverhead Books) was a finalist for the National Book Award. In 2017, she was named by Granta Magazine as one of the Best of Young American Novelists of her generation.
Katy Waldman is a staff writer at The New Yorker, where she writes about books, literature, and more. Previously, she was a staff writer at Slate and the host of the Slate's Audio Book Club podcast. She won the National Book Critics Circle's Nona Balakian Citation for Excellence in Reviewing in 2019 and the American Society of Magazine Editors Award for journalists younger than thirty in 2018.
This series, organized by the Cultural Services Book Department is made possible through the support of the Institut Français, Paris.