Arab Jazz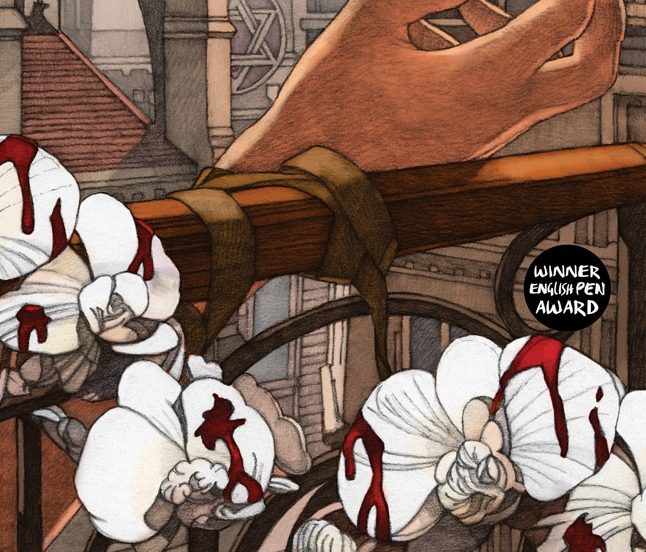 Join us for a conversation with Karim Miské on his debut novel, Arab Jazz. In Arab Jazz, Miské demonstrates a masterful control of setting, as he moves seamlessly between the sensual streets of Paris and the synagogues of New York to reveal the truth behind a horrifying crime. Kosher sushi, kebabs, a second hand bookshop, and a bar: the 19th arrondissement in Paris is a cosmopolitan neighborhood where multicultural citizens live, love, and worship alongside one another. This peace is shattered when Ahmed Taroudant's melancholy daydreams are interrupted by the blood dripping from his upstairs neighbor's brutally mutilated corpse.The violent murder of Laura Vignola, and the pork joint placed next to her, sets imaginations ablaze across the neighborhood, and Ahmed finds himself the prime suspect. However detectives Rachel Kupferstein and Jean Hamelot are not short of leads. What is the connection between a disbanded hip-hop group and the fiery extremist preachers that jostle in the streets for attention? And what is the mysterious new pill that is taking the district by storm?
In English. Free and open to the public. No RSVP necessary.
---
Born in Abidjan to a Mauritanian father and a French mother, Karim Miské grew up in Paris before leaving to study journalism in Dakar. He has since returned to France, and directed documentary films such as Juifs et musulmans, Si loin, si proches, a four-episode film on the common roots between the Jewish and Islamic religions. Arab Jazz is the author's first novel. Published in 2012, it won the Grand Prix de Littérature Policière and the Prix du Goéland Masqué.