An Evening with Yasmina Reza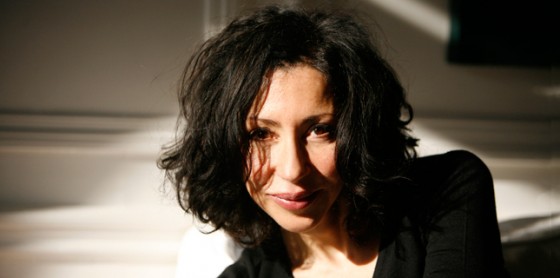 We are thrilled to welcome internationally acclaimed playwright and novelist Yasmina Reza to celebrate the English-language publication of Happy are the Happy, her masterful bestselling novel (Other Press).
Schnitzler's La Ronde gives these twenty short chapters their shape while Borges's poetry gives them their content. As we move from chapter to chapter, thrilled to reconnect with an old acquaintance from an earlier scene, we can't help but be at home in this human comedy that understands all too well the passing thoughts, desires, actions, fears, and mistakes that we have and make day after day, but that we would be incapable of rendering with such acuity and compassion.
"Happy are the loved ones and the lovers and those who can do without love. Happy are the happy." — Jorge Luis Borges
In English. Free and open to the public.
---
Yasmina Reza is a playwright and novelist whose works have been translated into more than thirty languages and include and, both winners of the Tony Award for Best Play. The film adaptation of the latter was directed by Roman Polanski in 2011. Yasmina Reza has written six books, including Dawn Dusk or Night: A Year with Nicolas Sarkozy (Knopf, 2008). She lives in Paris.
Judith Thurman began contributing to The New Yorker in 1987, and became a staff writer in 2000. She writes about books, culture, and fashion. Her story on Yves Saint Laurent was chosen for "The Best American Essays of 2003." Much of her work focusses on the lives of writers, from Flaubert and Margaret Fuller to the graphic memoirist Alison Bechdel. She is the author of "Isak Dinesen: The Life of a Storyteller," which won the 1983 National Book Award for nonfiction, and "Secrets of the Flesh: A Life of Colette," a finalist for the Pulitzer Prize and the winner of the Los AngelesTimes Book Award for Biography and the Salon Book Award for biography. The Dinesen biography served as the basis for Sydney Pollack's movie "Out of Africa." A collection of her New Yorker essays, "Cleopatra's Nose," was published in 2007. She received the Rungstedlund Prize and the Harold D. Vursell Memorial Award for prose style, from the American Academy of Arts and Letters.