Moonbath Booklaunch with Yanick Lahens & Lisa Lucas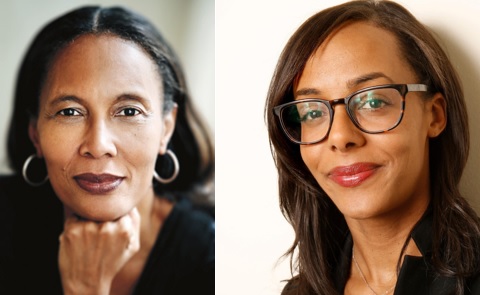 Join us as we welcome  award-winning Haitian author Yanick Lahens and Executive Director of the National Book Foundation Lisa Lucas for a conversation on Lahens's latest novel in English 'Moonbath' (Deep Vellum) winner of the 2014 Prix Fémina and 2016 French Voices Award.
An award-winning saga of a peasant family living in a small Haitian village, told through four generations of voices, Moonbath recounts through stories of tradition and superstition, Vodou and the new gods, romance and violence, the lives of the women who struggled to hold the family together in an ever-shifting landscape of political turmoil and economic suffering.
In English. Free and Open. Wine reception to follow.
---
Yanick Lahens was born in Port-au-Prince in 1953. One of the most important figures of Haitian literature today, she portrays the reality of the lives of men and women on the Caribbean island through her books. After studying in France, she returned to Port-au-Prince and became a literature teacher and a political journalist, while also working for the Ministry of Culture on a project addressing the issue of slavery in Haiti. She currently directs a foundation dedicated to teaching sustainable development to the younger generation. She has published three collections of short stories and five novels. Moonbath, her second novel published in the United States, won the prestigious prix Fémina in France.
Lisa Lucas is the Executive Director of the National Book Foundation. A former Publisher at Guernica, she also served as Director of Education at the Tribeca Film Institute, on the development team at Steppenwolf Theatre Company, and as a consultant for the Sundance Institute, San Francisco Film Society, the Scholastic Art & Writing Awards, and ReelWorks Teen Filmmaking. Lucas also serves on the literary council of the Brooklyn Book Festival. Find her on Twitter at @likaluca.
THIS IS AN OFFICIAL 2017 BROOKLYN BOOK FESTIVAL EVENT