An Evening with Russell Banks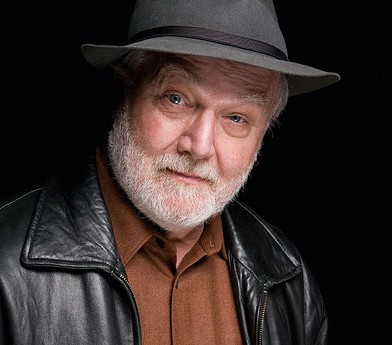 Join us for a literary conversation with internationally acclaimed writer Russell Banks and French author Clémence Boulouque.
---
A member of American Academy of Arts and Letters, Russell Banks is the author of twelve novels, six collections of short stories, two collections of poetry, and two nonfiction books. His work has been translated into twenty languages and has received numerous international prizes and awards. His main works include the novels Lost Memory of Skin, The Darling, Continental Drift, Rule of the Bone, Cloudsplitter, The Sweet Hereafter, and Affliction. The latter two novels were each made into feature films.
Born in New Hampshire to a working class family, Russell Banks was an excellent student and the first member of his family to earn a full college scholarship. Despite this, only six weeks into his first semester at Colgate University, he dropped out to follow his dream of joining Fidel Castro's insurgent army in Cuba.
It would be several decades before Banks would actually meet Castro; they shared lunch and went on a fishing trip in Cuba.
In the meantime, Banks settled in Florida and began working at a department store. He took several temporary jobs over the course of a few years, and then decided to make a second attempt at college. He enrolled at the University of North Carolina at Chapel Hill and graduated with honors in 1967.
Since then, Russell Banks has taught at Emerson College in Boston, at the University of New Hampshire at Durham, and at Princeton University, where he occupied the Howard G. B. Clark Chair.
Clémence Boulouque, a writer and former literary critic for Le Figaro and France Culture in Paris, earned her doctorate in History and Jewish Studies from New York University. She is currently a postdoctoral fellow at the Katz Center for Advanced Judaic Studies at the University of Pennsylvania. Boulouque is the author of five novels, several works of nonfiction, and a memoir, Mort d'un silence, which was made into a documentary film directed by William Karel, La Fille du juge.