An Evening with Delphine de Vigan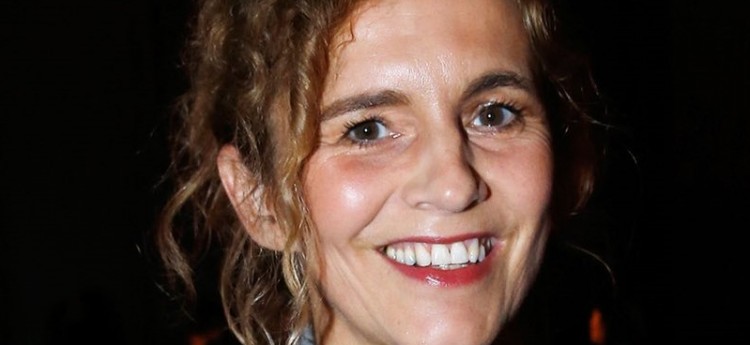 Delphine de Vigan will present Based on A True Story, a chilling work of fiction about a friendship gone terrifyingly toxic and the nature of reality. This book became an international hit, and sold half a million copies in France. Based on A True Story is the winner of Le Prix Renaudot 2015 and Le Prix Goncourt des Lycéens 2015.
This sophisticated psychological thriller skillfully blurs the line between fact and fiction, reality and artifice. Delphine de Vigan has crafted a terrifying, insidious, meta-fictional thriller; a haunting vision of seduction and betrayal; a book which in its hungering for truth implicates the reader, too–even as it holds us in its thrall.
In English. Free and open to the public. No RSVP necessary.
---
Delphine de Vigan is the author of several novels, three of them available in English: No and Me, awarded the 2008 Prix des Libraires (Bookseller's Prize); Underground Time, shortlisted for the 2009 Prix Goncourt; and Nothing Holds Back the Night, awarded the Prix du roman Fnac, the Prix Roman France Télévisions, and the Prix Renaudot des Lycéens. De Vigan lives in Paris.
Laila Pedro is an editor, writer, scholar, and translator born in Havana and based in New York. For the past two years she was Managing Editor at the Brooklyn Rail, a journal of arts, politics, and culture. She holds a PhD in French from there Graduate Center, City University of New York, and is currently at work on a book about artistic and literary connections between Paris and Havana.