An Egalitarian Future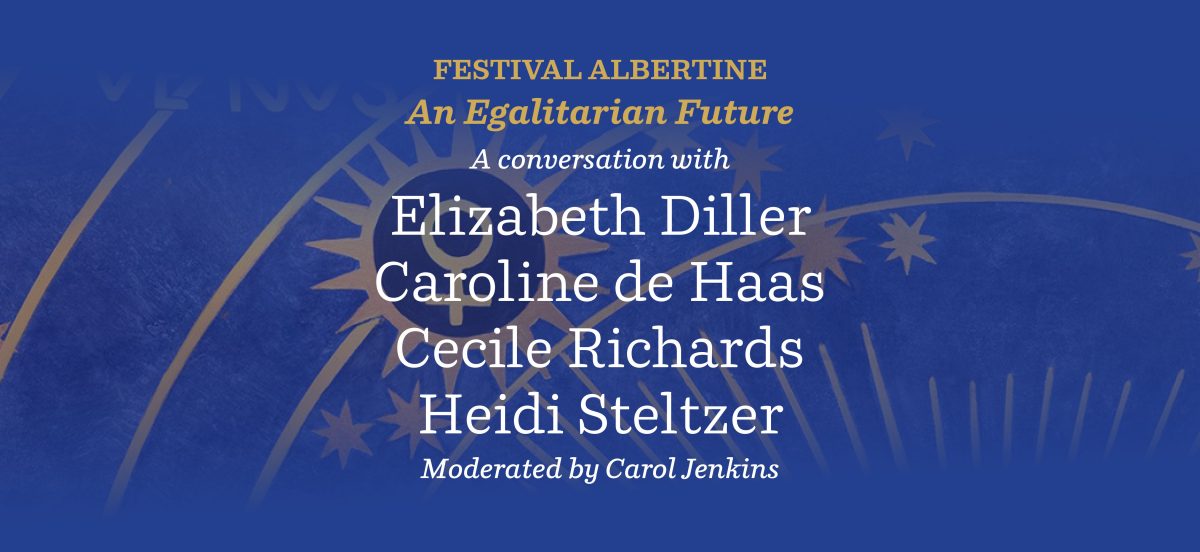 We won't have a democratic future without democratic families and this means men raising children as much as women do, and women working and leading outside the home as much as men do. That is a personal place to begin. There are also political results. For instance, the single greatest determinant of violence inside any country—and of whether a nation will use military aggression against another nation—is not poverty, access to natural resources, religion, or even degrees of democracy. It is violence against females.
Thus, the equality and welfare of women may be the key to solving otherwise intractable problems that would stop us from even having a future. The future of all of us on this small blue planet depends on making these connections between subjects now seen as unconnected.  This panel will connect all areas of women's equality to democracy, to peaceful conflict resolution, to solving global warming, and to survival. Humanity is a bird with two wings. If one is broken, the bird cannot fly.
This event is part of Festival Albertine 2017. All events are free and open to the public. Seating is limited and available on a first come, first served basis.
---
Caroline de Haas, an activist and politician, has fought violence against women as an adviser to the French Minister of Women's Rights. De Haas has launched several organizations dedicated to promoting equality or improving women's visibility in the media and public sphere. She is the co-author of Mais qu'est-ce qu'elles veulent encore!.
Elizabeth Diller is a founding partner of Diller Scofidio + Renfro (DS+R), an interdisciplinary design studio that works at the intersection of architecture, the visual arts, and the performing arts. DS+R's work includes the High Line, Lincoln Center redesign, and The Shed. Diller is Professor of Architecture at Princeton University
Cecile Richards, President of Planned Parenthood Federation of America and Planned Parenthood Action Fund, is a nationally respected leader in women's health and reproductive rights.  Ms. Richards leads a movement that has worked for more than 100 years to build a healthier and safer world for women, young people, and marginalized communities.
Heidi Steltzer, Ph.D. is an environmental scientist, explorer, and science storyteller. She is an Associate Professor at Fort Lewis College, serves on the leadership team for Homeward Bound, and recently founded the Colorado Mountain Center, where scientists invest as much in sharing what they do with the world, as doing science.
Carol Jenkins is an American women's rights and media activist. An Emmy Award-winning former television journalist, she currently hosts, Black America, on CUNY TV. She is a board member of the ERA Coalition and Amref Health Africa/USA, and founding president of the Women's Media Center. 
Watch this event live via Livestream on Nov. 5 at 3:30pm (EST). 
Festival Albertine is made possible with major support from The Recanati-Kaplan Foundation, Susannah Hunnewell, Van Cleef & Arpels, Air France, Fondation CHANEL, and Institut français. Generous support is provided by Champagne Pommery and Intercontinental New York Barclay.
Media Partner: