Americans in Paris: Artists Working in Postwar France, 1946–1962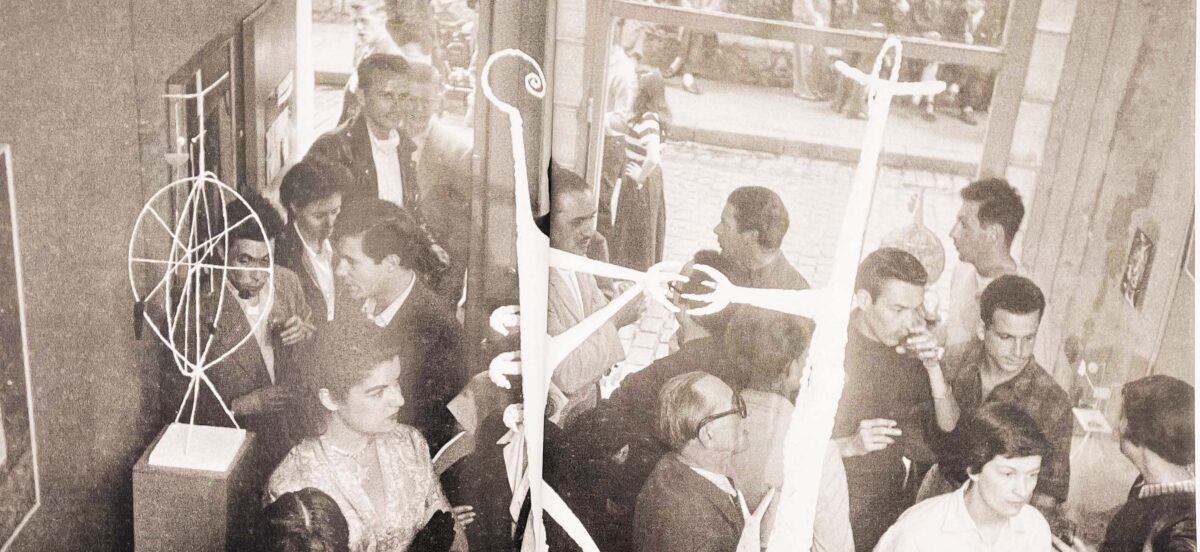 On October 4, at 6pm, join Lynn Gumpert, director of New York University's Grey Art Gallery, and Debra Bricker Balken, independent curator, for a conversation about Americans in Paris: Artists Working in Postwar France, 1946–1962 which has just been released by Hirmer Verlag and Grey Art Gallery, NYU. Long renowned as an artistic mecca, Paris renewed its allure as a leading cultural capital following the end of World War II by attracting a new wave of expatriates from the U.S.
The first major publication to focus on this fertile period, Americans in Paris explores this vibrant community of artists, writers, and musicians who lived in the City of Light for a year or more from 1946 to 1962. Many took advantage of the newly enacted GI Bill, which covered tuition and living expenses; others, including many women, financed their own sojourns. Co-editors Gumpert and Balken will discuss how direct encounters with French collections, artists, critics, and gallerists significantly impacted the development of postwar American art.
This event will take place at Albertine, and will be in English. It is free with RSVP. Click here to receive your ticket(s).
Image © : Americans in Paris: Artists Working in Postwar France, 1946–1962, Hirmer Verlag and Grey Art Gallery, NYU.
Debra Bricker Balken is an award-winning independent curator, scholar, and writer who has assembled numerous exhibitions internationally for major museums on subjects relating to American modernism and contemporary art. Most recently, she authored Harold Rosenberg: A Critic's Life (University of Chicago Press, 2021), and Arthur Dove: A Catalogue of Paintings and Things (Yale University Press, 2021). In 2017, she curated Mark Tobey: Threading the Light, which was organized by the Addison Gallery of American Art, and opened at the Peggy Guggenheim Collection with that year's Venice Biennale.
Lynn Gumpert has been Director of the Grey Art Gallery, New York University's fine arts museum, since 1997. Among the more than seventy-five exhibitions she has overseen at the Grey are Modernisms: Iranian, Turkish, and Indian Highlights from NYU's Abby Weed Grey Collection (2019); The Beautiful Brain: The Drawings of Santiago Ramón y Cajal (2018); and Inventing Downtown: Artist-Run Galleries in New York City, 1952–1965 (2017). She previously
worked as a writer, consultant, and independent curator, organizing shows in New York, Japan, and France and as senior curator at the New Museum, New York. In 1999, she was made a Chevalier of the Order of Arts and Letters.