Detaching From Photography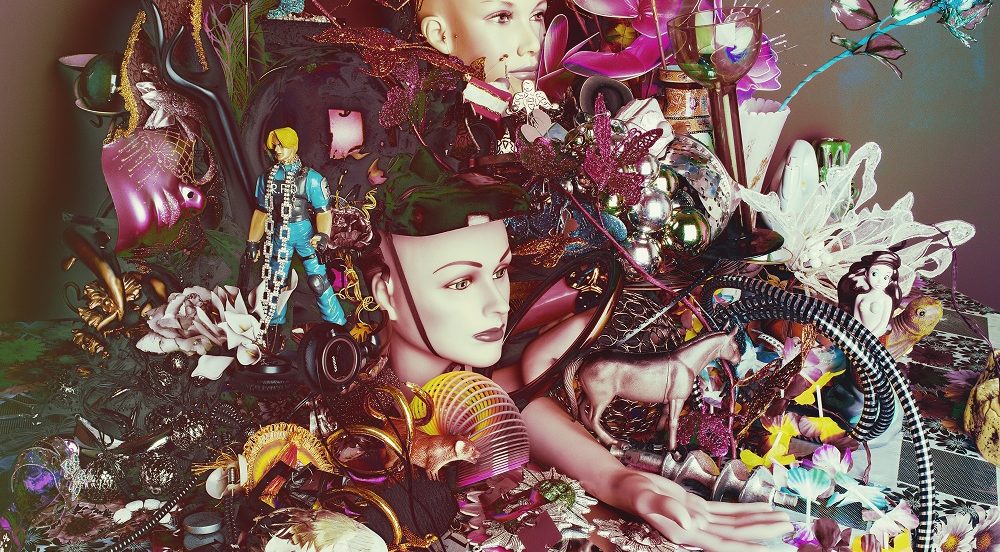 On the occasion of the publication Valérie Belin 2007-2016 edited by Damiani and while her exhibition All Star currently happens in New York (see below), Valérie Belin will discuss the evolution of her work with Quentin Bajac, author of Detaching from Photography, also on Belin's work. Using Belin's work and artistic trajectory as a point of departure, Belin and Bajac will discuss the experience of photography, the photographic image, and the nature of photography itself. The conversation will be followed by a book signing. In English. Free and open to the public. No RSVP necesary.
WATCH THIS EVENT LIVE ON TUESDAY MARCH 28 AT 7PM (EAST).

---
Considered one of the most important artists of her generation, Valérie Belin became known through numerous series of emblematic photographs. Born in 1964 in Boulogne-Billancourt, she lives and works in Paris. After studying photography at the National School of Fine Arts in Bourges, she began focusing primarily on photography in the 1990s. She has exhibited at prestigious international museums and galleries. In 2015, the Centre Pompidou presented a solo show of her work. She is also the winner of the 6th Pictet Price. In her work, Valérie Belin explores photographic techniques, along with themes of the body, living, absence, and the representation of each. Belin also explores light and textures in her work. Following the publication of a first retrospective text in 2007, Damiani presents the second installment of her work, including the series made from 2007 to 2016: Fruit Baskets, Lido, Ballroom Dancers, Vintage Cars, Crowned Heads, Black-eyed Susan, Settings, Brides, Bob, Interiors and Still Life and its latest unreleased series All Star. Views of her most recent exhibitions and photographs of her performance at the Centre Pompidou in 2014 (I could never be a dancer) are also presented in this book. Valérie Belin 2007-2016 is a rare and unusual work which investigates techniques at the heart of photography and presents a snapshot of living, absence, and the medium of photography itself.
Quentin Bajac is currently The Joel and Anne Ehrenkranz Chief Curator of Photography, The Museum of Modern Art, New York. Previously he was Chief Curator of the Department of Photography at the Centre Pompidou, Musée national d'art moderne, Paris. He has curated or co-curated a number of shows on modern and contemporary photography, including at the Pompidou Bernd and Hilla Becher; William Klein; La subversion des images: Surrealism, Photography, Film; and Brancusi: Images sans fin and at MoMA, more recently, A World of its own: Photography Practices in the Studio, Modern Photographs -The Thomas Walther Collection (1909-1949), Scenes for a New Heritage-Contemporary works from the Collection or The Shape of Things-Photographs from Robert B. Menschel. Quentin Bajac has extensively published on aspects of historical, modern and contemporary photography including A History of Photography in 3 Volumes (Gallimard, 2003-2010) and, in recent years, an interview book with the British photographer Martin Parr (2010), and books on Robert Doisneau (2011), Brassai (2012) and Marc Riboud (2013). He co-edited at MoMA a 3 volume publication on the collection, Photography at MoMA (2015-ongoing) and is working for 2017 on a Stephen Shore retrospective. Quentin Bajac interviewed Valerie Belin in 2008 for the Correspondances : Valerie Belin/Edouard Manet exhibition catalogue (musée d'Orsay, 2008) and wrote an essay on her work in the recently published second volume of her catalogue raisonné (Valérie Belin, Damiani, 2016).
---
EXHIBITION
Valérie Belin: All Star
19 January 2017 – 4 March 2017
Edwyn Houk Gallery / 745 Fifth Avenue New York