Albertine's Third Anniversary Celebration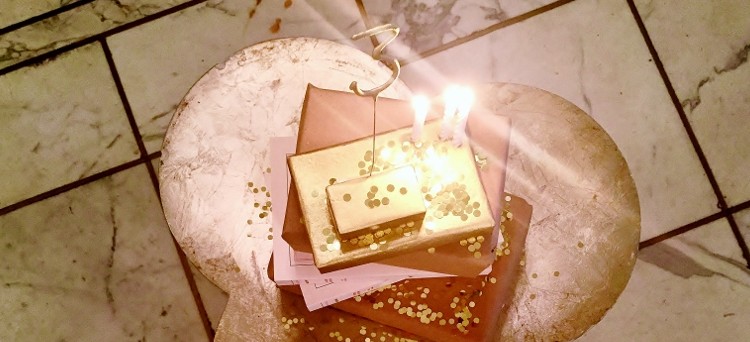 Thursday, September 14, 2017
3:00 PM - 7:00 PM
Free and open to the public. No RSVP necessary.
"Et tout d'un coup le souvenir m'est apparu. Ce goût, c'était celui du petit morceau de madeleine que le dimanche matin à Combray (parce que ce jour-là je ne sortais pas avant l'heure de la messe), quand j'allais lui dire bonjour dans sa chambre, ma tante Léonie m'offrait après l'avoir trempé dans son infusion de thé ou de tilleul."*
Join us from 3pm til 6pm for a complimentary "Proustian" tasting of madeleines and a glass of cider imported from France.
Festivities will culminate at 6pm with a visit from renowned French baker, Eric Kayser, of Maison Kayser, the international French bakery that arrived to New York in 2012 and has since opened several bakeries and full service cafes across Manhattan and Brooklyn. Guests are invited to attend special birthday cake cutting ceremony with Kayser, where he will also present his new cookbook Maison Kayser's French Pastry Workshop (Black Dog & Leventhal). The event will conclude with a book signing.
On this festive occasion, we invite you to join the Albertine community by becoming a member or renewing your existing membership. In exchange for a yearly contribution of $75, members receive a 10% discount on books, access to members-only sales, invitations to exclusive Albertine events, advanced notification about events and exclusive offers, and a notebook or a tote bag of your choice, compliments of La Rêveuse.
By becoming a part of our community, you directly contribute to enriching Albertine's French-American literary dialogue.
*Proust, À la recherche du temps perdu. Du côté de chez Swann, 1913.
Thursday, September 14, 2017
3:00 PM - 7:00 PM
Free and open to the public. No RSVP necessary.