Albertine Book Club on The Unknown Masterpiece by Honoré de Balzac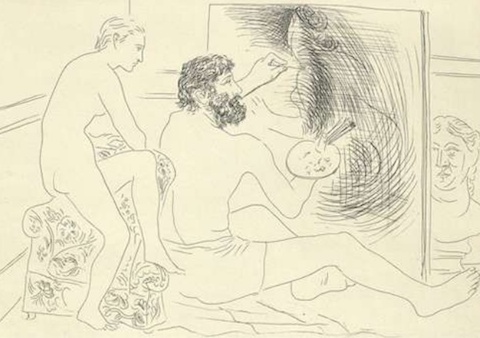 Join us for a fruitful and lively conversation on the French classic The Unknown Masterpiece by Honoré de Balzac, translated from the French by Richard Howard (New York Review of Books).
One of Honoré de Balzac's most celebrated tales, The Unknown Masterpiece is the story of a painter who, depending on one's perspective, is either an abject failure or a transcendental genius—or both. The story, which has served as an inspiration to artists as various as Cézanne, Henry James, Picasso, and New Wave director Jacques Rivette, is, in critic Dore Ashton's words, a "fable of modern art."
Image: Pablo Picasso, illustration for The Unknown Masterpiece, 1931 edition.
---
View the full fall 2019 Albertine Book Club calendar here.
The Albertine Book Club is free and open to Albertine Constellation members and students with valid ID. Speakers of French and English are both welcome. For more information on how to become an Albertine member, click here.