Albertine Book Club on The Order of the Day by Éric Vuillard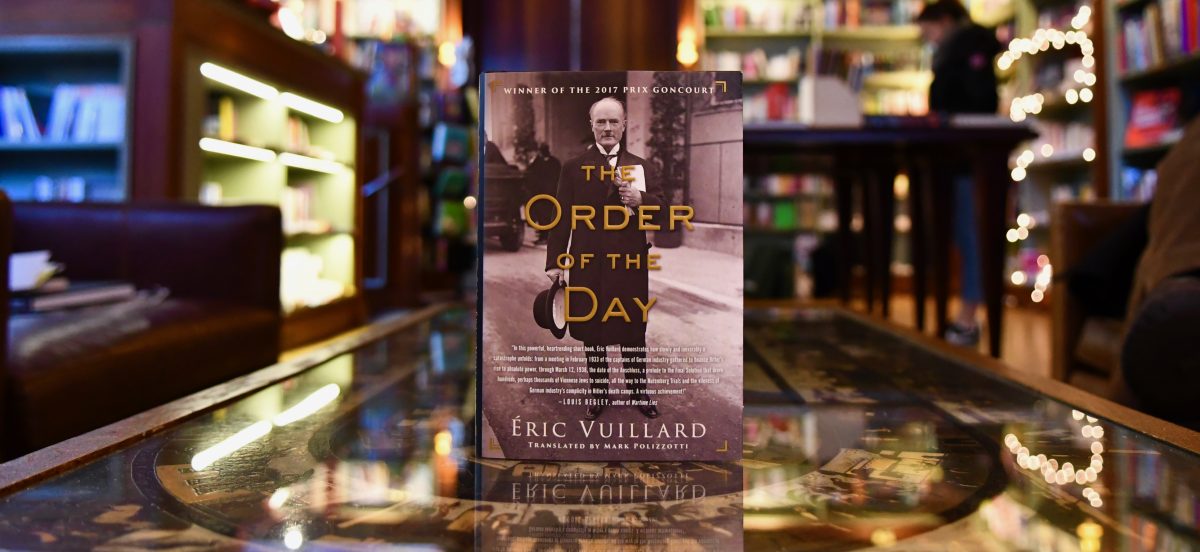 Join us for a lively conversation with Caroline Weber and Deputy Cultural Counselor Hervé Ferrage on The Order of The Day by Éric Vuillard, translated from the French by Mark Polizzotti (Other Press).
Winner of the 2017 Prix Goncourt, this behind-the-scenes account of the manipulation, hubris, and greed that together led to Nazi Germany's annexation of Austria brilliantly dismantles the myth of an effortless victory and offers a dire warning for our current political crisis.
View the full winter/spring 2018 Albertine Book Club calendar here.
The Albertine Book Club is free and open to Albertine members and students with valid ID. For more information on how to become an Albertine member, click here.