agnès b. STYLISTE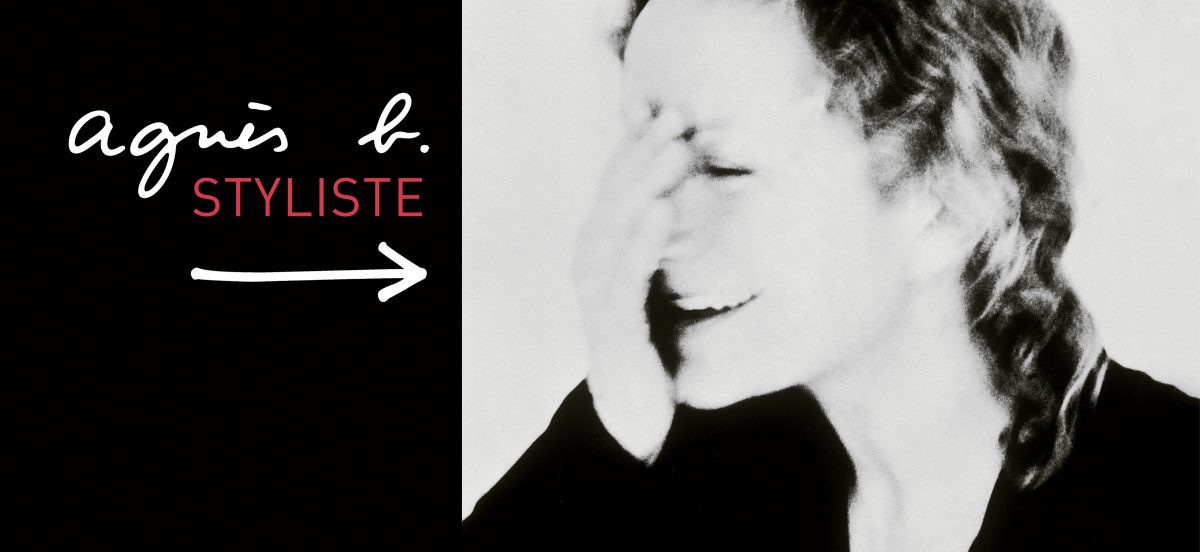 agnès b. celebrated the 40 year anniversary of her brand in 2016. Four decades of history and design that embodies Parisian style though style, art, and music in the world of agnès b. Join French designer agnès b. as she signs copies of her new book, agnès b. STYLISTE, an invitation to discover the richness of the designer's universe, written with Florence Ben Sadoun.
Since opening her first shop in Paris in 1975, agnès b. has been dedicated to creating timeless designs for women and men. Snap cardigans, striped T-shirts, strapless dresses, mini-skirts, leather jeans – her unforgettable pieces mix classical influences with street style.
In line with her motto that 'the street makes fashion,' she has developed her own stylistic language that is subtle, chic, and casual. This richly illustrated clothbound book explores her signature approach to design, the history of the brand, and her continuing influence, which extends beyond fashion to the worlds of art, film, publishing and music.
Presenting design sketches, press clippings, photographs by agnès b., and the work of photographers such as Peter Lindbergh, Dominique Issermann, Ellen von Unwerth, Bruce Weber, Gilles Bensimon and Jean-Baptiste Mondino,  agnès b. STYLISTE explores the far-reaching influence of the brand, celebrating the complexity and creativity of the agnès b. universe.
Free and open to the public. Champagne reception to follow.