Ageless Beauty the French Way Book Launch!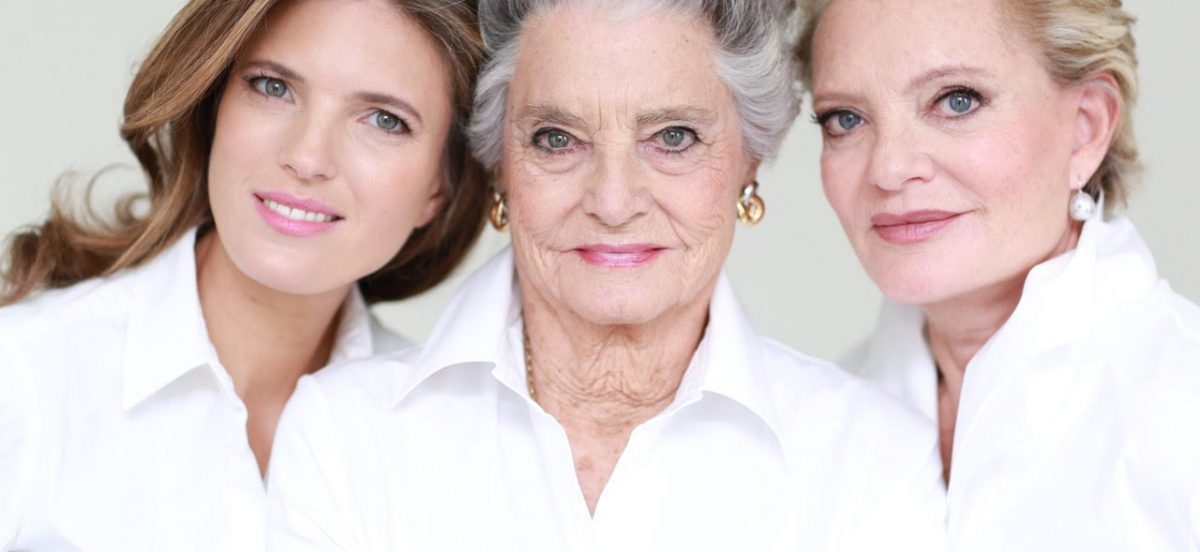 On Monday, June 11, at 7pm, join Clémence von Mueflling and Elizabeth Musmanno for a conversation on Clémence von Mueflling's latest book, Ageless Beauty the French Way (St Martin's Press).
Raised by two beauty editors for French Vogue (her mother and grandmother), Clémence von Mueflling proudly continues their legacy in Ageless Beauty the French Way. Her book is a luxurious, entertaining, unparalleled guide to French beauty secrets for women of all ages.
The conversation will be in English. This event is free and open to the public. It is not necessary to RSVP.
---
Clémence von Mueffling was born and raised in Paris. She studied economics and finance at the Université Dauphine in Paris and the prestigious ESCP-EAP program, during which she studied for a year each in Oxford, Madrid, and Paris.
A true beauty and cosmetics professional, Clémence von Mueffling earned her stripes working for iconic brands such as Clarins, Puig, and Dior before turning to beauty journalism at Casas & Gente magazine. Her transition felt very natural as writing is something of a family affair: both Mueffling's mother and grandmother were beauty editors at the prestigious French Vogue
She moved to New York City in 2007 and launched the online magazine Beauty and Well-Being to great acclaim in 2014 and, as W Magazine writes, "Beauty is in Clémence von Mueffling's blood."
In her new book, Ageless Beauty the French Way Clémence is weaving wisdom from three generations of beauty editors with insiders' tips from top beauty experts.
The book is a luxurious entertaining, unparalleled guide to every French beauty secret for all women.
Elizabeth Musmanno has vast experience in both the beauty and fashion industries working for such iconic brands as Dior, Calvin Klein, Yves Saint Laurent, Oscar de la Renta, and Vera Wang.
As Executive Vice President of Global Marketing and Communications at Unilever, Elizabeth developed international marketing and communication strategies and programs for brands including Calvin Klein, Vera Wang, Lagerfeld, Cerutti, BCBG Max Azria, Chloé and Nautica.
In fashion, Ms. Musmanno was based in Paris as Head of Worldwide Marketing and Communications at Christian Dior Couture. A member of the executive committee, Ms. Musmanno created global marketing campaigns, press strategies and advertising initiatives for all markets.
At Vera Wang, Ms. Musmanno was the Senior Vice President of Global Communications and Marketing and a member of the executive committee. In this role, Ms. Musmanno managed all marketing, public relations, advertising and media placements globally. She oversaw all events, fashion shows, celebrity and VIP activities. Elizabeth brokered the Kohl's licensing agreement on behalf of Vera.
In September 2012, Elizabeth founded her own marketing and licensing firm. Since that time, The Musmanno Group has brokered the largest licensing deal in Condé Nast history and licensed Beauty by Popsugar on behalf of client Popsugar.
Ms. Musmanno was elected to a five year term as President of The Fragrance Foundation, the leading professional organization for the American beauty industry from 2012 to 2017.
At The Fashion Institute of Technology, Ms. Musmanno is on the Couture Council Board and the Board of Directors for the Cosmetic & Fragrance Masters Program. Ms. Musmanno also serves on Lincoln Center's Women's Leadership Council and UNICEF's Snowflake Ball committee.