POSTPONED: Age of Innocence: On Teenagers and Guns in The US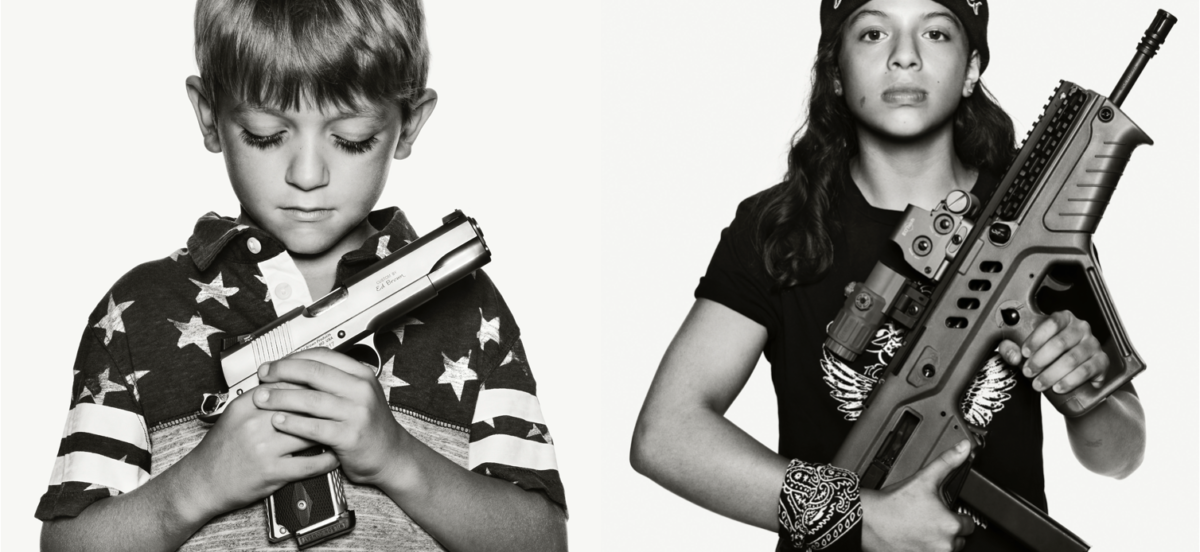 PLEASE NOTE THAT THIS EVENT HAS BEEN POSTPONED AND WILL BE RESCHEDULED AT A LATER DATE.
Join photographer Laurent Elie Badessi as he discusses his latest book Age of Innocence (Images Plurielles), with Sharahn McClung.
Through portraits and texts, Badessi explores the emotional relationship of children and guns in the USA. Badessi spent nearly 4 years taking photographs of children and adolescents in various states, documenting with a neutral position the gun culture. During the photo sessions he asked the children the same question "What do you like about guns?". In the book, each response is featured with the according portrait.
In English. Free and open to the public. Click here to purchase Age of Innocence with us.
---
Laurent Elie Badessi is a French photographer and artist based in New York City. Badessi's work is featured in prominent collections such as The Sondra Gilman and Celso Gonzales-Falla Collection, The Buhl Collection, The Elton John Collection, The Danforth Museum of Art, Barry Diller, Dr. Pier-Luigi Gibelli Collection, The Jorge Perez Collection, Musée de la Publicité – Les Arts Décoratifs Paris, Pierre Cardin, among others. He has received several grants and awards, including a grant from the French Ministry of Culture for his exhibition "Metamorphoses" held at L'Espace V.E.G.A. Pierre Cardin in Paris (1996), the Hasselblad Award, Sweden "American Dream project" (2011), the 5th Annual Photography Masters Cup, International Color Awards (2011) among many others.
Sharahn McClung is the mother of one of the children who was photographed as part of Badassi's Age of Innocence book project.