Ada: A Conversation on Artificial Intelligence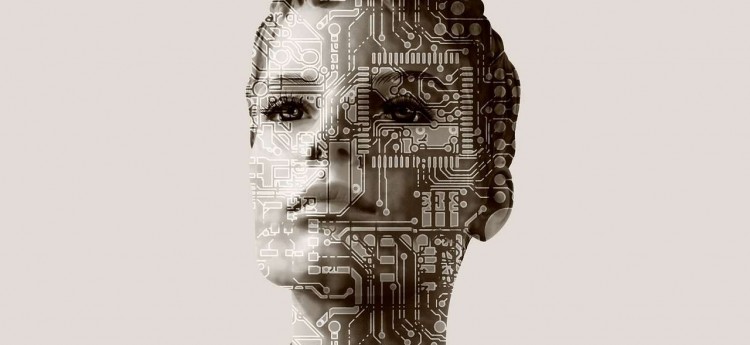 With Antoine Bello and Maurin Picard
Wednesday, January 25, 2017
7:00 PM
In French. Free and open to the public. No RSVP necessary.
With Antoine Bello and Maurin Picard
The emergence of artificial intelligences has fascinated French author Antoine Bello for over twenty years. "We've created computers so that they can think like humans. But what if humans were thinking like computers?" wonders the novelist.
Join Antoine Bello and French journalist Maurin Picard as they reflect on the possibilities of artificial intelligence as well as the foundation of human creativity in a conversation based on Ada (Gallimard, 2016), Bello's latest novel.
Ada is a singular artificial intelligence, programmed to write romance novels. When it disappeared from its Silicon Valley blockhaus where it resides, detective Franck Logan, investigates its case.
In French. Free and open to the public. No RSVP necessary.
---
Antoine Bello is a French author, born in Boston in 1970. His first novel, The Missing Piece (1998), is an instant success and is translated into a dozen languages. The story plays out in the fictitious world of speed puzzle. A three-part literary work follows, The Falsifiers (2007), The Pathfinders (2009), and The Showrunners (2015). It tells the story of a young Icelander, Sliv Dartunghuver, who climbs the ranks of a secret international organisation which falsifies reality and rewrites history. The Pathfinders received the coveted Prix France Culture – Telerama.
In 2010, The Disappearance of Emilie Brunet plays with the codes of crime fiction while paying tribute to Agatha Christie and Edgar Allan Poe.
In 2014, American Novel explores the fascinating world of life settlement (the trading of life insurance policies) using the tools of fiction and journalism.
In a previous life, Bello founded, developed and sold Ubiqus, a company that offers services to meeting planners.
Maurin Picard has been a correspondent in the United States for Le Figaro, Sud Ouest, and Le Soir since 2011. Born in 1973, he holds a degree in Political Science. He covered the 2012 presidential campaign for the francophone media and lives in New York. Metamorphoses of The United States Since 1965, his first book, is published by Atelier Henry Dougier (2016). his second book, Des Heros ordinaires (Plon, 2016) ws published in France to great acclaim
Wednesday, January 25, 2017
7:00 PM
In French. Free and open to the public. No RSVP necessary.