About Time, Vahram Muratyan in Conversation with Timothée Verrecchia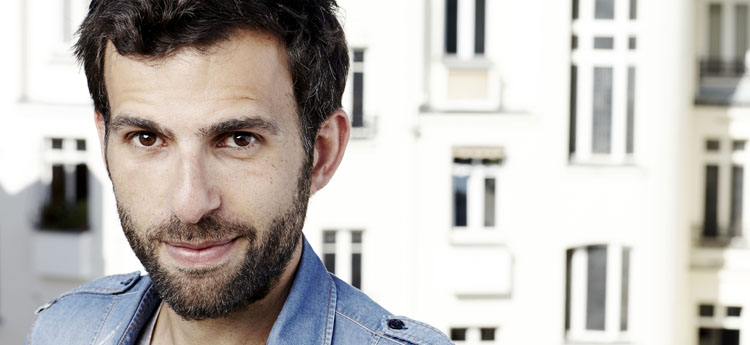 Acclaimed author of Paris versus New York, Vahram Muratyan will join us at Albertine to discuss his new book — the visual memoir About Time — with Timothée Verrecchia.
Inspired by Muratyan's travels across four continents and illustrated in his signature splashy, collagist art, About Time explores our ideas about time and memory in a colorful, captivating way. From travel to technology, fashion to friendship, happiness to heartbreak, Muratyan's illustrations capture how time touches every aspect of our lives. Time flies, or time crawls, and you can take it, break it, spend it, lose it, save it, or forget it. Time shapes our relationships, our memories, our hopes, and our dreams. And only with time can possibilities become reality. Warm, funny, chic, and as graphically pleasing as its predecessor, About Time is a meditation on and celebration of how we spend our lives.
In English. This event is free and open to the public. No RSVP necessary.
WATCH THIS EVENT LIVE ONLINE WEDNESDAY, NOVEMBER 19 AT 7PM EST
---
French graphic artist Vahram Muratyan made a splash with his debut book, Paris versus New York, that celebrated the beauty of two of our most unique and beloved places. His work mixes commercial for high-profile clients and personal projects, including the weekly column in M le magazine du Monde, the Prada collaboration Parallel Universes, or the limited-edition series Nespresso Inissia limited edition series.
Producer, director, coordinator, creative voice, businessman, Timothée Verrecchia has more than one ace to his sleeve. He is famous for producing recreations of Serge Gainsbourg songs with Marianne Faithful and Carla Bruni, opening pop-up surf shops, creating films with Garance Dore, editing l'Officiel Hommes, and being a partner in Le Baron and Café Gitane at the Jane Hotel, among others.