A Tribute to Pierre Le-Tan with Howard Lepow, Mitchell Owens and Whit Stillman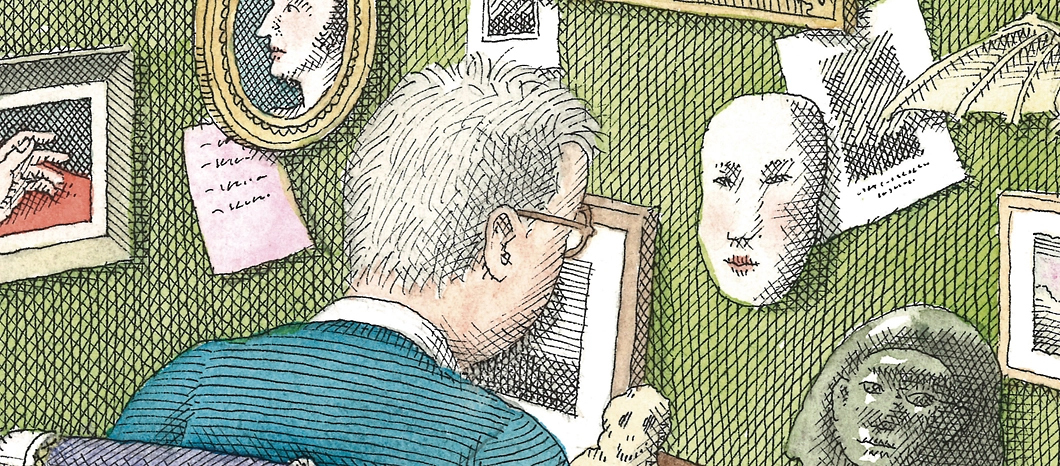 Pierre Le-Tan was an internationally renowned French illustrator who designed whimsical and stylish covers for The New Yorker and images for other magazines including Vogue and Harper's Bazaar, as well as book covers for works by his friend Nobel laureate Patrick Modiano. Le-Tan died in 2019 at age sixty-nine. A year and a half later, over four hundred objects that filled his Paris apartment, a high-ceilinged cabinet of curiosities on the Place du Palais-Bourbon, were auctioned off to passionate admirers of his taste. Join Howard Lepow and Whit Stillman as they pay tribute to Le-Tan and celebrate the publication of A Few Collectors (New Vessel Press, trans. by Michael Z. Wise). The conversation will be moderated by Mitchell Owens.
This event will be in English, and will take place in person, at the bookstore. It is free with RSVP. Please click here to receive an invitation.
Copyright image : collection Pierre Le-Tan at Sotheby's
In A Few Collectors, beloved Parisian artist Le-Tan summons up memories of inveterate art collectors in this utterly charming illustrated volume. He evokes fascinating, sometimes troubled figures through an array of intriguing and curious tales. With seventy of his distinctive pen and ink drawings—in vibrant color with meticulous cross-hatching—A Few Collectors opens a window onto the vast or minuscule world created by collectors out of a mix of extravagance and obstinacy. It recounts encounters in Paris, the Côte d'Azur, North Africa, London and New York, where Le-Tan's subjects have amassed a range of treasures. Some involve famed figures like former Louvre Museum director Pierre Rosenberg. Others are insolvent aristocrats, princes of film and fashion, expatriate dandies, and flat-out obsessive eccentrics.
Image copyright: Flammarion 2013, courtesy of New Vessel Press.
Howard Lepow a leading collector of Le-Tan's work who is profiled in A Few Collectors.
Mitchell Owens is the American editor of The World of Interiors.
A film legendary figure, Whit Stillman has directed Metropolitan, Barcelona, The Last Days of Disco, Damsels in Distress and Love & Friendship. He has also written two novels, The Last Days of Disco, With Cocktails at Petrossian Afterwards and Love & Friendship: In Which Jane Austen's Lady Susan Vernon Is Entirely Vindicated. His writing has appeared in The Village Voice, Harper's, The Guardian, El Pais, Vogue, and other publications. Faber and Faber has published his first two screenplays as Barcelona & Metropolitan: Tales of Two Cities (1995).