Life of David Hockney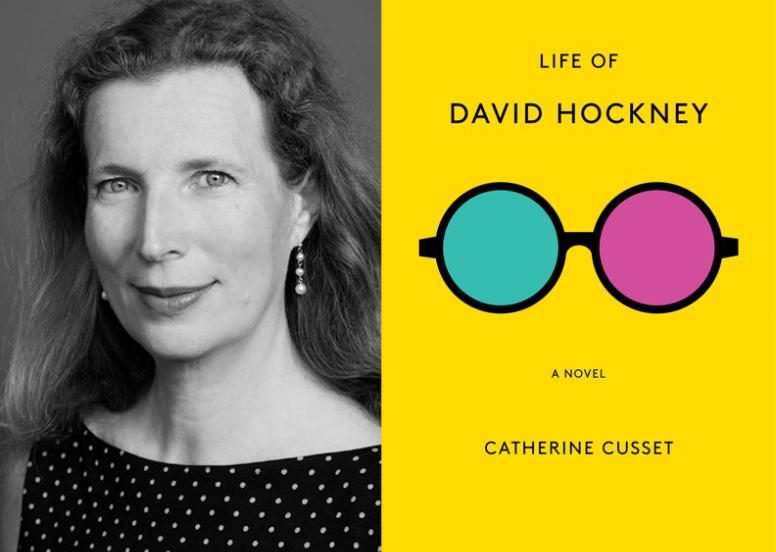 British painter David Hockney is known for openly following his own desires — he was a realist during the heyday of abstract painting and an advocate for gay figures when homosexuality was still a crime in the English courts — and for rigorously exploring the ways art and life feed each other, visually and emotionally.
In Life of David Hockney, a compelling hybrid of novel and biography, French novelist Catherine Cusset has drawn a meticulously researched, yet intimate and moving portrait of the most famous living English painter.
On May 13 at 7pm, join French novelist Catherine Cusset and author and WNYC art critic Deborah Solomon as they discuss Life of David Hockney which offers an accessible overview of the painter who shook the world of art with a vitality and freedom that neither heartbreak nor illness nor loss could corrode.
In English. Free and open to the public. No RSVP necessary.
Follow on Facebook.
---
Catherine Cusset was born in Paris in 1963. A graduate of the École Normale Supérieure in Paris and agrégée in Classics, she taught eighteenth-century French literature at Yale from 1991 to 2002. She is the author of thirteen novels, including  The Story of Jane and  L'Autre qu'on adorait (short-listed for the 2016 Prix Goncourt), and has been translated into seventeen languages. Cusset lives in Manhattan with her American husband and daughter.
Deborah Solomon is the art critic for WNYC. Her reviews appear on Morning Edition and The Brian Lehrer Show. Solomon is a longtime contributor to The New York Times, and she is also a prize-winning biographer. Her books include Jackson Pollock: A Biography (Cooper Square Publishers) and Utopia Parkway: The Life and Work of Joseph Cornell (Other Press). She is currently writing a biography of the artist Jasper Johns. She lives on the Upper West Side with her husband, Kent Sepkowitz, and their corgi, Belle, a frequent visitor to the American Museum of Natural History dog run.