A Country for Dying: A Conversation between Abdellah Taïa and Colm Tóibín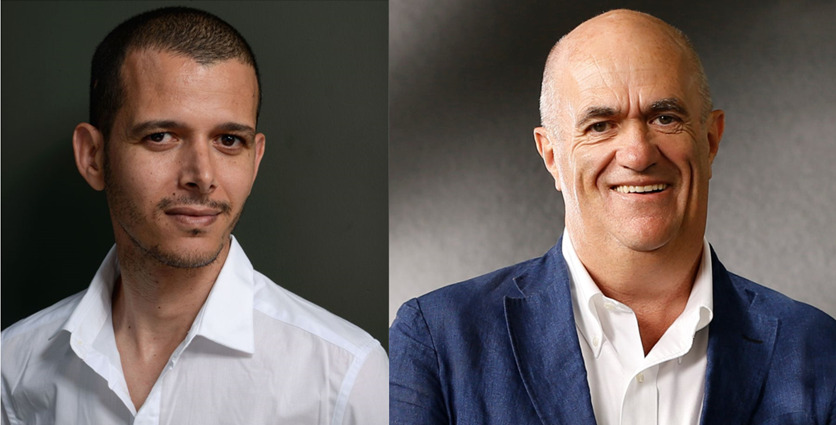 Join Moroccan author Abdellah Taïa and internationally acclaimed novelist Colm Tóibín on March 27 for a conversation on Taïa's A Country for Dying (trans. by Emma Ramadan, Seven Stories Press)–a nominee for this year's PEN America Translation Prize.
Through swirling, perpendicular narratives, A Country for Dying follows the inner lives of immigrants as they contend with the space between their dreams and their realities, a schism of a postcolonial world where, as Taïa writes, "So many people find themselves in the same situation. It is our destiny: to pay with our bodies for other people's future."
In English. Free. Please RSVP here. Nevertheless, in order to support Albertine during these challenging times, we would greatly appreciate it if you purchased either a French or an English copy of A Country  for  Dying at our store.
---
Abdellah Taïa is a Moroccan writer and filmmaker. He is the author of eight novels written in French that have been translated internationally (Mon Maroc; Le Rouge du tarbouche; L'Armée du salut; Une mélancolie arabe; Le Jour du roi; Infidèle; Un pays pour mourir; Celui qui est digne d'être aimé). He is the first openly gay Arabic writer and most of his work is autobiographical.
Colm Tóibín is a critically acclaimed Irish author. His best-seller Brooklyn was adapted for the screen in 2015. Nora Webster, published in 2014, won the Hawthornden Prize, and On Elizabeth Bishop, published in 2015, was a finalist for the National Book Critics Circle Award for Criticism. The Magician, his 10th novel, is forthcoming this year with Viking. Tóibín is currently the Irene and Sidney B. Silverman Professor of the Humanities at Columbia University in Manhattan and succeeded Martin Amis as professor of creative writing at the University of Manchester. He was appointed Chancellor of the University of Liverpool in 2017.