May Allah Bless France!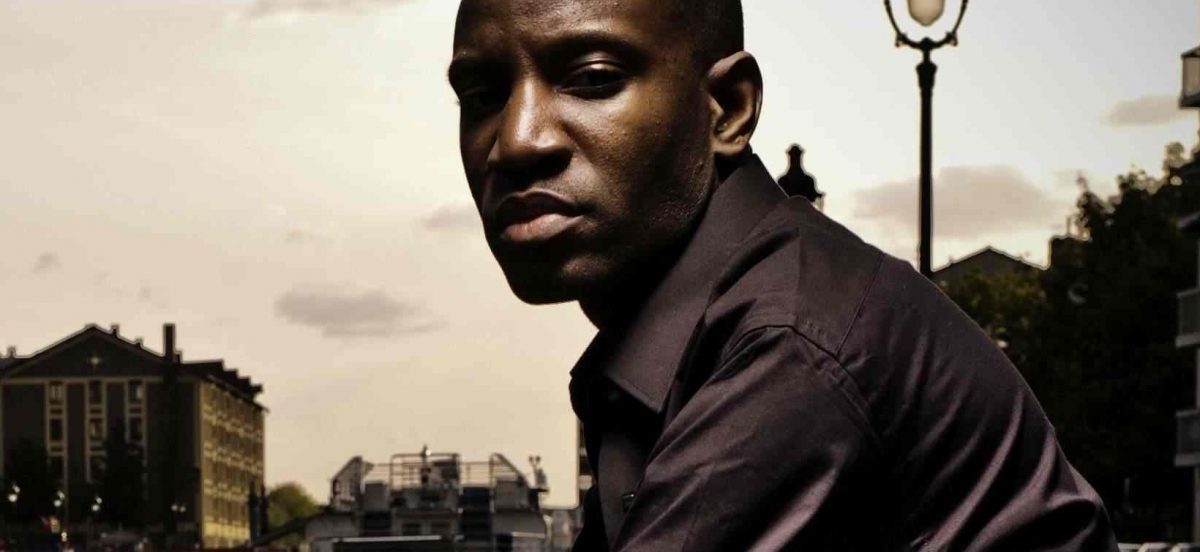 Join us for a conversation with French slam artist, poet, writer, and film director Abd al Malik about his literary work and autobiographical feature film Qu'Allah bénisse la France !, winner of the FIPRESCI Discovery Prize at the Toronto International Film Festival.
This event has been organized in cooperation with the 2015 edition of Focus on French Cinema.
In English. Free and open to the public. No RSVP necessary.
WATCH THIS EVENT ONLINE TUESDAY, MARCH 31  AT 7:00PM EST
---
Abd al Malik is a French rapper and poet who grew up in the heart of Neuhof, in a housing project in a  southern neighborhood of Strasbourg.  A true literary type, he studied philosophy and classic literature, and at the same time, he created, together with 3 childhood friends, his cousin, and his big brother, the rap group called NAP – after New African Poets. His first book, Qu'Allah bénisse la France ! ( 2004), and his solo albums – Gibraltar, Dante, and Château Rouge – turned Abd al Malik  into not only a major figure of so-called "urban culture" but also into a symbol of "multi-cultural France." In 2009, Abd al Malik won the Prix Edgar-Faure for political literature for his second literary work, La Guerre des banlieues n'aura pas lieu, and in 2013, he published his fourth literary work, L'islam au secours de la République. Qu'Allah bénisse la France ! is Abd al Malik first feature film, adapted from his first book. Following the recent attacks in France, Abd al Malik just published a passionate plea — Place de la Republique, pour une spiritualite laique (2015).
Hisham Aidi teaches political science and African  Studies at Columbia University's School of International and Public Affairs.  He is the author of Redeploying the State (Palgrave 2008) a comparative study of neo-liberalism and labor movements in Latin America; and co-editor, with Manning Marable, of Black Routes to Islam (Palgrave 2009).  From 1999-2003,  he was part of Harvard University's Encarta Africana project, and worked as a cultural reporter, covering Harlem and the Bronx, for Africana.com, The New African and ColorLines. More recently, his work has appeared in The Atlantic, Foreign Affairs, The New Yorker and Salon. Since 2007, he has been a contributing editor of Souls: A Critical Journal of Black Culture, Politics and Society. Aidi is the author most recently of Rebel Music: Race, Empire and the New Muslim Youth Culture (Pantheon 2014), a study of American cultural diplomacy.