Author's Bookshelf
Author's Bookshelf
What's on Sarah Chiche's Bookshelf?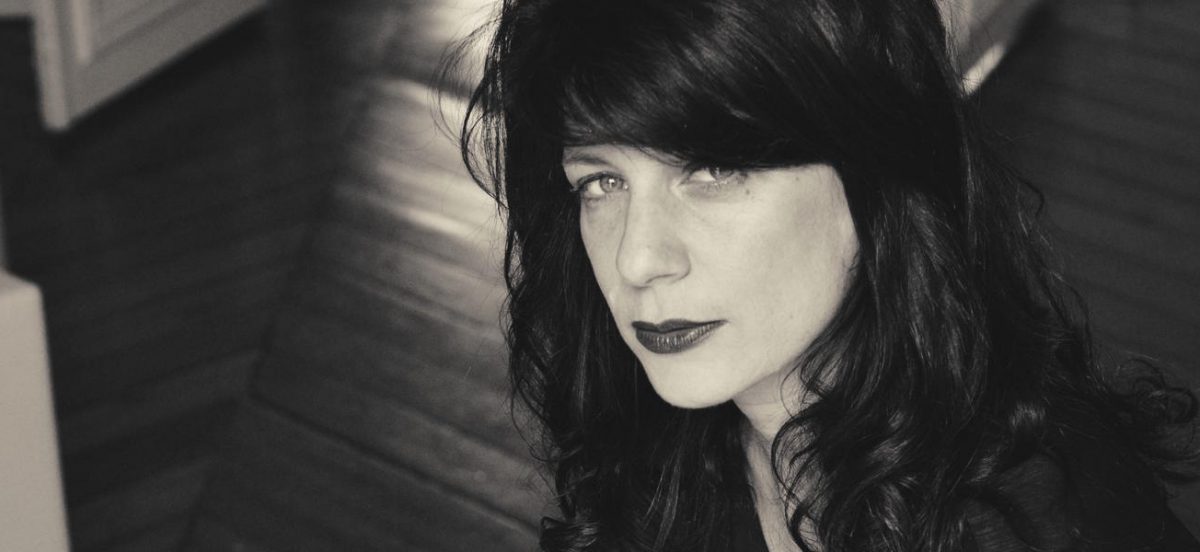 This winter, Sarah Chiche published her magisterial third novel, Les Enténèbres (Seuil), a book that has mesmerized and deeply moved all of us here at Albertine.
This fascinating, multi-layered family story about madness and love reflects Sarah Chiche's passion for literature and film. She has also written essays about Fernando Pessoa and Michael Haneke.
She named this novel after a quote from Elfried Jelinek's La Pianiste, and sprinkles her narrative with references to the artists and filmmakers she admires. As we wanted to hear more about her favorite writers, we asked her to recommend 6 books for our readers. Here's her answer!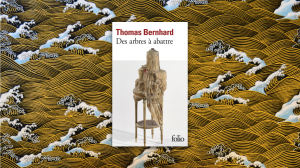 Woodcutters by Thomas Bernhard
In Vienna, during an aimless night, a writer who has just learned about the suicide of a friend finds himself stuck at an artist dinner organized by the Auersbergers–a leading couple in the Viennese artistic community, swollen full of pride and self-importance, whose society he had fled years earlier. Thomas Bernhard's genius consists in how his narrator, while tearing into his contemporaries with an implacable ferocity, has no sense of arrogance. A mediocrity among mediocrities, he includes himself in his dissections with an absence of indulgence that is, in this case, worth meditating on.
Woodcutters (Des arbres à abattre) by  Thomas Bernhard,  Folio, Gallimard.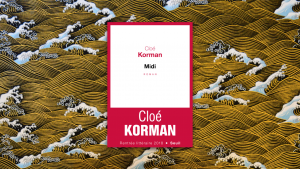 Midi by Cloé Korman
The beginning of the 2000s. In a Parisian hospital, Claire, a doctor, finds herself by chance with a former lover, Dominique, who is terminally ill. In Marseille, years earlier, at a summer camp, a child, ugly and awkward, gets treated badly by both his classmates and adults, and no one intervenes. Shakespeare's The Tempest breathes through this novel about the cruelty of human relationships, the ardor of youthful desire both as a trap and as an antidote, the kind of friendship that survives almost everything, and the powers of fiction.
Midi by Cloé Korman, Seuil.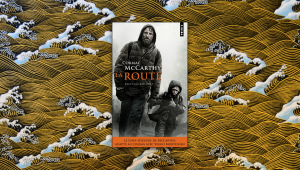 The Road by Cormac McCarthy
A father and his son walk in "dark nights beyond darkness". The battle between good and evil, the sad fate of the human species, what we inflict on ourselves but also the immense love of which we are capable–everything is articulated, with an economy of words that we are forced to admire, in this long metaphysical poem.
The Road (La Route) by Cormac McCarthy, Points, Seuil.
The Man Without Qualities, Volume 2, by Robert Musil
When his father dies, Ulrich, incapable of not doing anything due to not wanting to exclude any possibility in his life, finds his sister, Agathe, somber, disinherited, and lost from sight since childhood. And thus begins a conversation between them that will not end. At one point, even the snow falling from the white flowers on to the grass of a walled garden is de trop for two beings who have melted into each other to the point of forgetting that they are distinct. Any attempt to give this irrepressible attraction an acceptable social form becomes vain, just like it is vain for the mystic to try to transcribe through the poor instruments of language what it is to dissolve within love, if not to become love itself.
The Man Without Qualities, (L'Homme sans qualités) vol. 2, by  Robert Musil, Points, Seuil.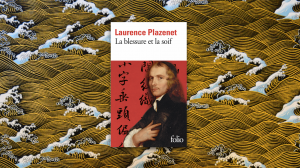 La Blessure et la soif by Laurence Plazenet
"I will carry you in me, as you will carry me in you and this baptism will shield us from despair. At the last hour of the last day, I swear that I will think of you, in the middle of my prayers or while facing the sun. You made me discover joy, the beatitudes that one looks for in time and which are outside of one's self." In the 17th century, in France and in China, two men, who are solitary but like brothers, are madly in love with two women whom they will both lose. But it is then that grace arrives. Because grace always arrives precisely at the moment when, having lost everything, we consent to our abjection and to being nothing for nothing.
La Blessure et la soif by  Laurence Plazenet, Folio, Gallimard.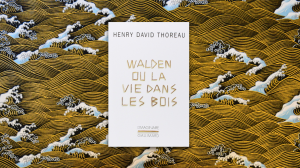 Walden by Henry David Thoreau
One day in 1845, not a random one but Independence Day, Henry David Thoreau decided to break free from his social constraints. He retreated to the woods. He lived there for two years. This would give him Walden. We cannot not think of this text in light of the global ecological crisis that we are going through. The older I get, the more I think of this gesture of Thoreau.
Walden by Henry David Thoreau, L'Imaginaire, Gallimard.