An Interview with Teresa Fagan, Albertine Prize-Nominated Translator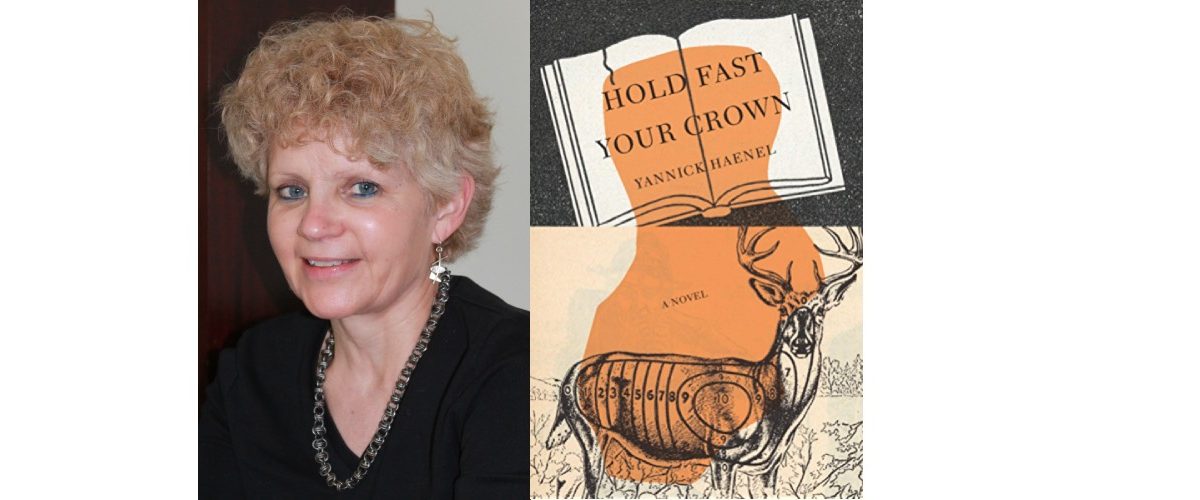 An interview with Teresa Fagan, translator of Hold Fast Your Crown (Other Press) / Tiens ferme ta couronne (Gallimard) by Yannick Haenel, nominated for the Albertine Prize, an annual reader's choice award that recognizes American readers' favorite work of contemporary Francophone fiction that has been translated into English and published in the US within the preceding calendar year. Learn more at albertine.com/vote.
Why did you choose to translate Hold Fast Your Crown?
I was immediately struck by the energy of the writing, the picaresque nature of the story. It reminded me very much of the comic novels of Saul Bellow, one of my favorite writers. And I knew that it would be a challenge to translate, but an extremely fun challenge! 
What did you absolutely want to keep and convey in your translation?
The author's voice, and the protagonist's nature. I wanted to make the characters live in English as vividly as they do in the original French. 
Was there any specific segment you struggled with, things you were not able to keep in English?
Not that I recall!!
What did you find the most challenging in translating this book?
Bringing the real-life figures – Michael Cimino, Isabelle Huppert – to life. One has a bit of wiggle room in fleshing out a fictional character, but to translate the author's treatment of actual people was daunting. I enjoyed re-watching Heaven's Gate (and Apocalypse Now), which helped me immensely to internalize Cimino's and Huppert's work.
How was the editing process with the author and publisher?
In general, and if possible, I try always to meet the authors of the works I translate. If I've met them, get to know them a bit, then I'm better able to "hear" them as I translate their work. I had the very great pleasure of spending an evening with Yannick Haenel and his family, and going to the Aux Petits Oignons café, a favorite haunt of the novel's hero. Mr. Haenel was very helpful; he answered my questions and weighed in on the translation of the title – actually, one of the more challenging aspects of the project. 
Do you find important that the translator takes liberties with the text while translating a book? If yes, what kind of liberties?
My background is in translating academic monographs and non-fiction, with which there is much less room for taking liberties with the text. But in translating fiction, one must take some liberties in order to capture the essence of the work and convey it to a new, English-language audience. The goal is to allow readers to lose themselves in the story, to believe it, which sometimes means reworking text that might be confusing or lack meaning for them.