Albertine Second Anniversary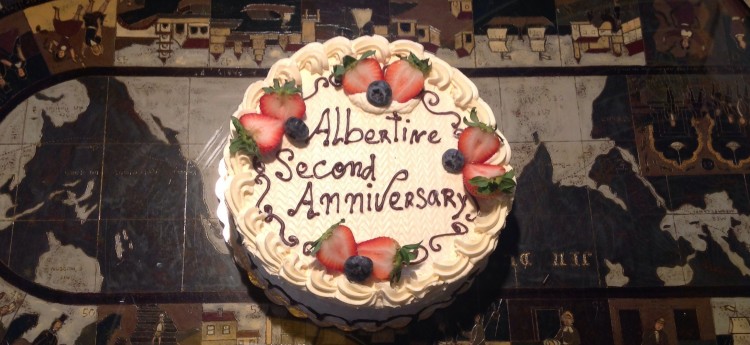 Today, Albertine celebrates its second anniversary! These past twelve months have held a host of thoughtful, engaging, and exciting events; of moments spent building our ever-growing French-American community; of opportunities to promote positive and forward-thinking cross-cultural dialogue.
It has also been a year of change. Our former director François-Xavier Schmit and Deputy Director Tom Roberge both left to pursue personal projects. And although we were sad to see them ago, we are delighted to welcome Nathalie Lacroix as our new Director and Adam Hocker as our new bookseller and American book buyer (English book expert?). Come on in whenever you'd like to wish us another happy year!
We especially thank all of our wonderful authors, moderators, friends, and supporters—your presence keeps Albertine alive and unique! We step into this new year with joy, enthusiasm, and many new ideas!