Albertine Inauguration Ceremony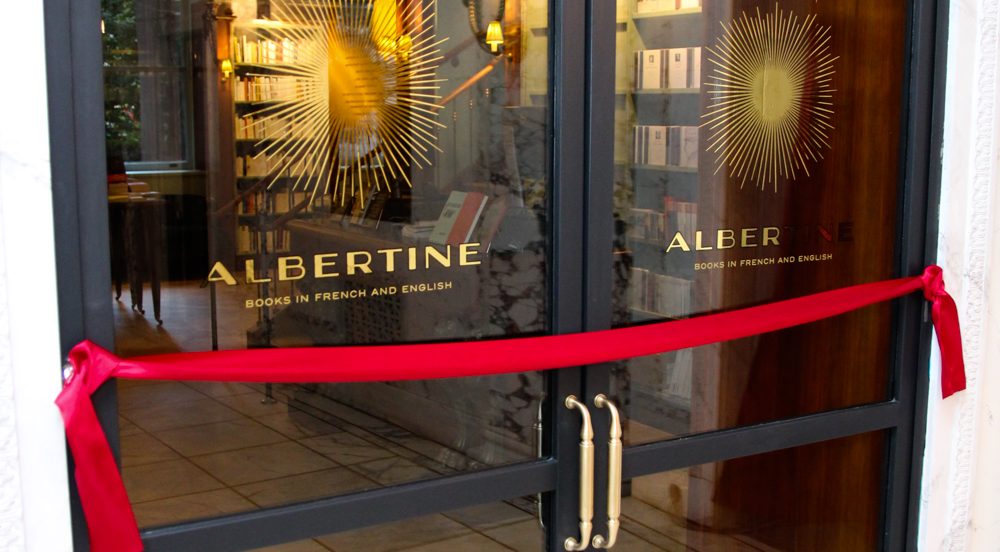 On Friday, September 26, French Minister of Foreign Affairs and International Development Laurent Fabius inaugurated Albertine Books with a ribbon cutting ceremony that was followed by a tour of the space.
The evening continued with a discussion on the core issues of our climate between the Minister and filmmaker Charles Ferguson that was moderated by author and cultural critic Greil Marcus. In the wake of U.N. Climate Week 2014, both speakers urged world leaders and citizens to take measures to reduce harmful carbon emissions that raise the Earth's temperature and lead to disastrous climate events.
Concluding with a small cocktail party for Albertine's strongest supporters, the Inauguration marked the grand opening of Albertine Books in French and English. The celebration will continue with Festival Albertine in October, a series of free events open to all.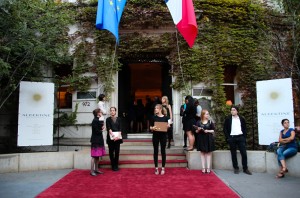 Cultural Services of the French Embassy in New York (c) Martin Loper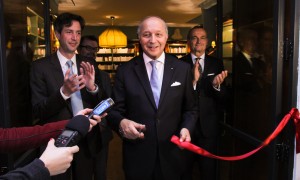 French Minister of Foreign Affairs and International Development Laurent Fabius, Cultural Counselor Antonin Baudry and Ambassador of France to the United States Gérard Araud (c) Martin Loper
Community Manager Miriam Bridenne, Deputy Director of Albertine Tom Roberge, and Albertine Director François-Xavier Schmit (c) Martin Loper
View photos from the event on Facebook