90th Anniversary of La Pléiade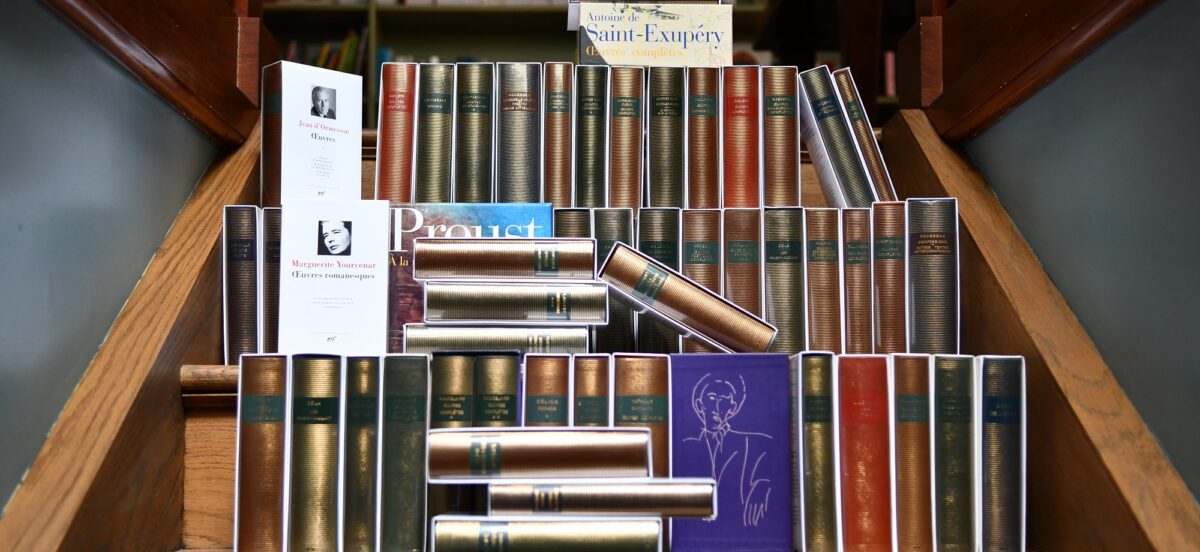 France's most prestigious editorial collection, "La Bibliothèque de la Pléiade," is turning 90 years old this year!
Created by Jacques Shiffrin in 1931, La Pléiade is a groundbreaking collection that offers the complete works of classic authors in a single-volume, easy to carry, and virtually indestructible format. When Shiffrin met financial difficulties in 1933, Gaston Gallimard offered to add La Pléiade to Editions Gallimard, and in no time, La Pléiade became the luxury flagship of France's most prestigious publisher. Today, the collection counts 900 volumes from more than 250 authors.
Not only does La Pléiade present the greatest literary works ever written, but each volume is a work of art in itself: with its gold-plated leather cover and thin bible paper, La Pleiade makes for the most sophisticated of gifts.
Albertine carries a large selection of Pléiade books for you to explore, and this summer, we are offering a magnificent Flaubert La Pléiade album with the purchase of two or more Pléiade volumes.
For more information about La Pléiade: