2018 Albertine Prix Jeunesse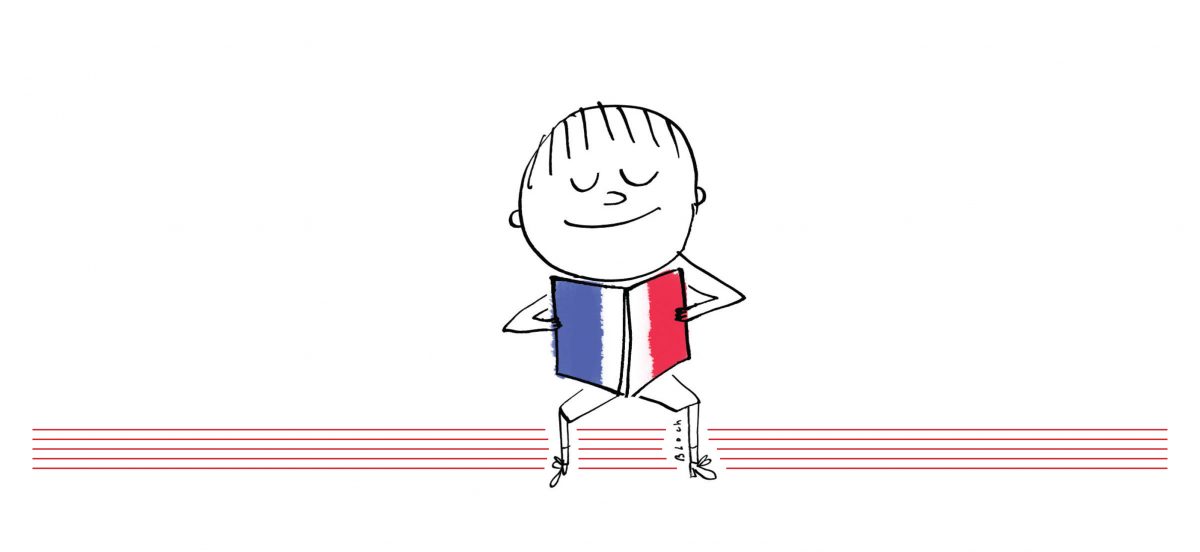 Dear friends,
Albertine is thrilled to announce the launch of the 2018 Albertine Prix Jeunesse! This reader's choice award invites children between 3 and 11 years of age to choose their favorite book from a selection of works of Francophone youth literature which is also available in English translation.
All of the books from prize selection are available at Albertine in both original French and English translation.  Voting will take place at Albertine and online between May 1st and 15th, 2019 on the Albertine website, or in person at the store ! After results are announced on June 5th, 2019, one winning author will be invited to meet with young readers at select locations throughout the U.S. and Canada in 2020.
We hope to involve as many of you as possible in this exciting initiative and to reinforce the love of reading as well as the discovery of Francophone literature for children living in the U.S. and Canada.
Our selection offers of books per age category (3-6 years, 7-9 years, and 10-11 years). All twelve were shortlisted by the staff of Albertine Books in New York City, the AEFE network of North America, the Book Department at the Cultural Services of the French Embassy in the U.S., and the French Embassy in Canada around a specific theme. This year, our preference went to "heroes and heroines," calling for captivating reads!
We invite parents and their children, as well as teachers and their students, to discover our book selection, and to vote for their favorite titles between May 1st and 15th, 2019 – so please let your budding bookworms know!
The Albertine Prix Jeunesse is particularly suited to school children: it is ideal for a classroom, so we strongly encourage teachers to contact us to involve their students:
If you teach in an accredited French school (AEFE), contact:
Ségolène Merlet, Conseillère pédagogique AEFE,
Côte Est, cpaien.an.washington@aefe.fr
Laurence Madamour, Conseillère pédagogique AEFE,
Côte Ouest, cpaien.an.sanfrancisco@aefe.fr
If you teach in an American school, contact:
Heather Seeley, heather.seeley@diplomatie.gouv.fr
If you teach in a bilingual/dual-language program, contact :
Solène Burtz, solene.burtz@diplomatie.gouv.fr
Discover our 2018 selection :
3-6 years old
La chose (Edmond, The Thing), by Astrid Desbordes and Marc Boutavant (ed. Nathan, 2015)
Le petit fantôme qui voulait qu'on le voie (The Lonely Little Ghost), by Bénédicte Guettier (ed. Casterman, 2008)
Jojo l'ombrelle (Jojo and the Food Fight!), by Didier Lévy and Nathalie Dieterlé (ed. Belin jeunesse, 2015)
Alors, ça mord ? (Something's Fishy), by Jean Gourounas (ed. L'atelier du poisson soluble, 2015)
7-9 years old
Brindille (Feather), by Rémi Courgeon (ed. Milan, 2012)
Le prince Tigre (The Tiger Prince), by Chen Jiang Hong (ed. École des loisirs, 2005)
Le Grand Antonio (The Great Antonio), by Élise Gravel (ed. de la Pastèque, 2014)
Mon chien qui pue (My Stinky Dog), by Christine Roussey (ed. de la Martinière Jeunesse, 2015)
10-11 years old
Mireille (Cloud Chaser), by Anne-Fleur Drillon and Eric Puybaret (ed. Margot, 2014)
Le Livre de Perle (The Book of Pearl), by Timothée de Fombelle (ed. Gallimard Jeunesse, 2014)
Malala pour le droit des filles à l'éducation (Malala : Activist for Girls' Education), by Raphaële Frier and Aurélia Fronty (ed. Rue du monde, 2015)