The Little Prince's New York City Homecoming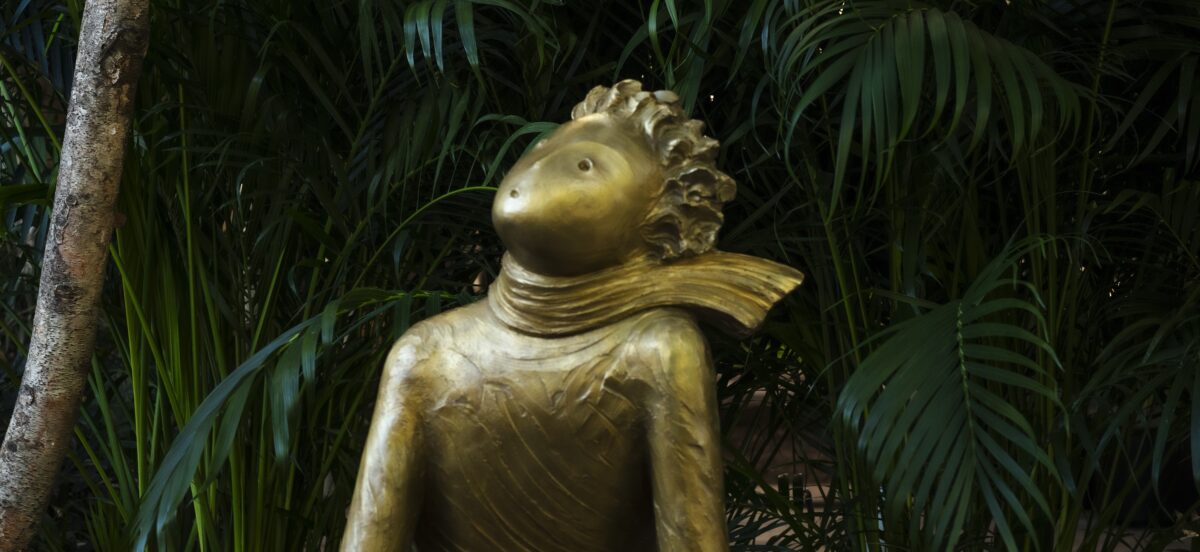 Since Antoine de Saint Exupéry's beloved novella The Little Prince was published in 1943, it has enchanted both children and adults alike. In honor of the book's 80th anniversary, the prince has made a grand return to the island where he was originally imagined. A bronze statue depicting the whimsical traveler, created by sculptor Jean-Marc de Pas, was unveiled outside Villa Albertine's Fifth Avenue headquarters.
Minister for Europe and Foreign Affairs Catherine Colonna unveiled the bronze sculpture depicting the whimsical traveler at the garden entrance of Villa Albertine, located at 972 Fifth Avenue. The project was spearheaded by the American Society of Le Souvenir Français, in partnership with the Antoine de Saint Exupéry Youth Foundation.
The four-foot-tall sculpture was carved from clay and cast in bronze in one single piece at the sculptor's studio in Normandy, France. The Little Prince is perched on the garden wall of the historic Payne Whitney Mansion, facing Fifth Avenue passers-by at eye level. A Gilded Age architectural masterpiece built by Stanford White from 1902–1906, the building was acquired by France in the 1950s, and now serves as the New York City headquarters of Villa Albertine.
The Little Prince is the most translated work of literature of all time, published in more than 550 languages and dialects to date. But few people know that The Little Prince was conjured into existence in New York City and in Northport, Long Island, where Antoine de Saint Exupéry lived from 1940 to 1943. The Morgan Library holds the original manuscript in its collection.