Serendipity: An Evening With Prune Nourry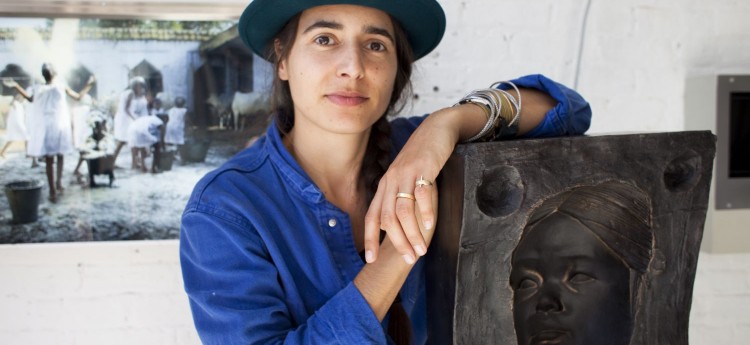 An Evening with Prune Nourry
Wednesday, October 4, 2017
7:00pm
In English. Free and open to the public. No RSVP necessary.
An Evening with Prune Nourry
On the occasion of the publication of Serendipity, join Prune Nourry for a discussion on her ten years of artistic creation and on her many influences.
The word 'serendipity' refers to the art of finding something that was not sought for at first, and such is the theme of this book, that was published in May 2017 in France. It traces back to ten years of rich and inspired artistic creation, fed by travels, observations, encounters, and research. From these adventures were born projects such as Bébés domestiques, Process, or the impressive triptych Holy Daughters-Holy River-Terracotta Daughters, which was exhibited in Paris, Shanghai, Mexico City, New York, and Zurich.
---
Born in 1985 in Paris, France, Prune Nourry is a multi-disciplinary artist based at the Invisible Dog Art Center, Brooklyn, NY. She draws her inspiration from the issues of human definition and human selection. With a degree in wood sculpture from Ecole Boulle in Paris, Nourry explores bioethics through sculpture as well as video, photography, and performance. Her work focuses on how artificial procreation leads us towards an artificial evolution of mankind and its consequences. Nourished by in-depth research and largely influenced by anthropology, she has created a triptych focusing on gender preference. This triptych started in India with the projects Holy Daughters (2009) and Holy River (2011). The third part, Terracotta Daughters, a life-size army Prune made in Xi'an, China, travelled the world in 2014 before being buried this year as a "contemporary archeological site".
Wednesday, October 4, 2017
7:00pm
In English. Free and open to the public. No RSVP necessary.